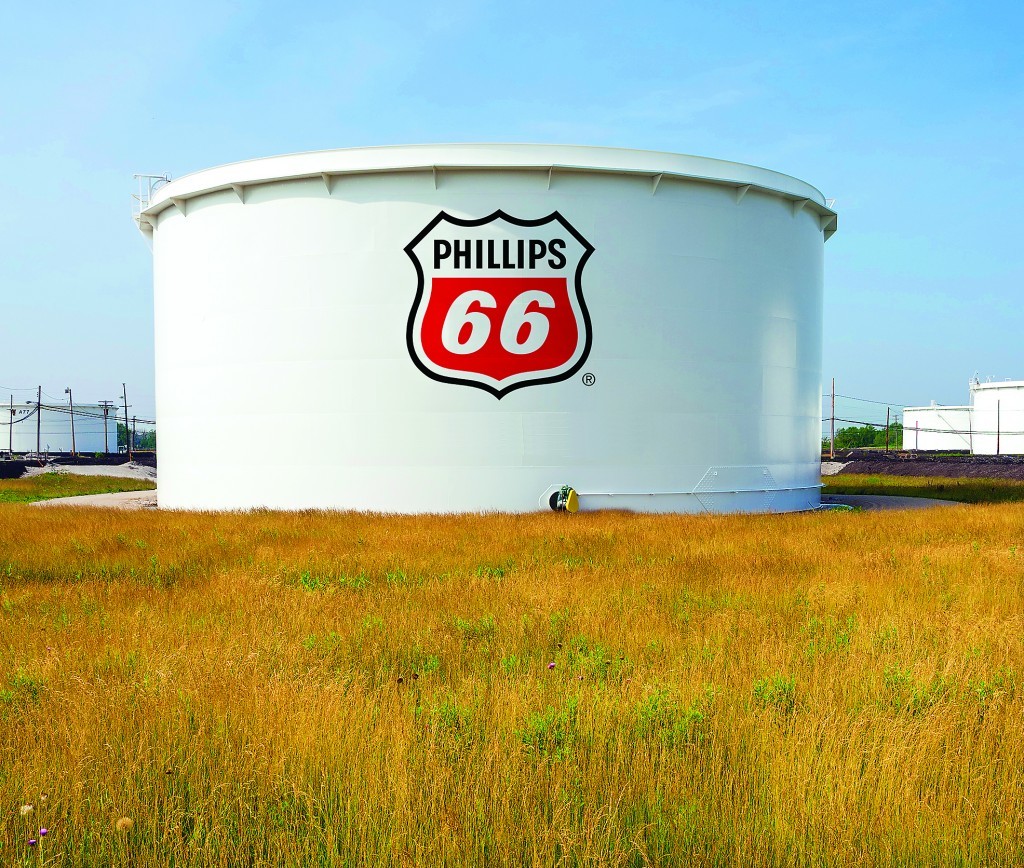 Phillips 66 posted a 61% drop in first-quarter earnings after profit margins for refining and chemicals production shrank.
Net income fell to $385 million, or 72 cents a share, from $987 million, or $1.79, a year earlier, the Houston-based company said in a Friday statement.
Driving the lower earnings was a plunge in revenue from the company's refining business.
Earnings for the refining segment, excluding one-time items, were $86 million, down from $376 million in the previous quarter, amid lower gasoline and distillate margins globally.
"Weaker margins impacted our financial results in the first quarter," said Greg Garland, chairman and Chief Executive Officer of Phillips 66. "We successfully completed planned turnarounds and accelerated some maintenance activities in the low margin environment."
Market crack spreads, or the difference between the cost of oil and the price of refined products, were $10.64 per barrel, 17% lower than in the previous quarter. The Midwest, Southwest and West Coast were particularly weak, with market crack spreads falling there by 24 percent to 26%, the company said.
Phillips 66 reported the results before the start of trading on North American markets. In pre-market trading, the company's shares fell 3% to $85.20.
Recommended for you

Saudi Aramco follows Big Oil rivals with surge in profits