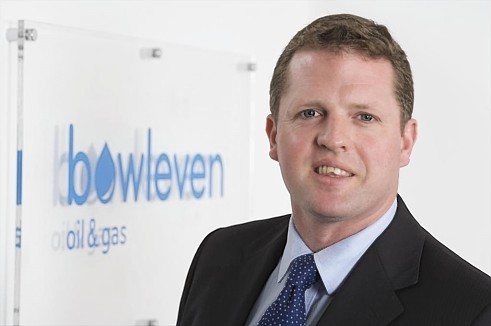 Five directors at Scottish oil explorer Bowleven, including chief executive Kevin Hart, were ousted in a shareholder revolt yesterday.
Shares in Alternative Investment Market-listed Bowleven fell nearly 4% after the company announced the results of its general meeting.
Mr Hart, along with Kerry Crawford, John Martin, Tim Sullivan and Philip Tracy, stepped down with immediate affect after activist investor Crown Ocean Capital (COC) gained enough support for resolutions demanding a boardroom coup.
But chairman Billy Allan, the former chief executive of Aberdeen-based logistics firm Asco Group, kept his place on the board after a resolution calling for him to go was defeated.
Bowleven said all resolutions would have failed without votes cast on behalf of COC and its nominees.
Mr Allan and chief operating officer David Clarkson will continue as directors, keeping their existing roles.
"The appointment of Christopher Ashworth and Eli Chahin as directors has also occurred with immediate effect," Edinburgh-based Bowleven added.
Mr Hart, 48, could not be contacted and it is known what he plans to do now. The former Ellon Academy pupil had been at the helm of Bowleven since 2006.
He was previously finance director at Cairn Energy and before that a senior associate director with investment bank Deutsche Morgan Grenfell, specialising in oil and gas industry mergers and acquisitions.
Monaco-based investment fund COC had been pushing for change at Africa-focused Bowleven for months.
It forced bosses to stop a share buyback programme late last year, with Mr Allan warning then its actions were part of a broader agenda to "frustrate the strategy of the management team and to try cheaply to obtain control of the future direction of the company for its own interests".
In January, COC called for six members of Bowleven's board to be removed and proposed an overhaul of the firm's strategy.
It also wanted the company to stop investing in its wholly-owned, onshore Bomono licence in Cameroon, saying it had failed to show any "convincing economic prospects" and too much money had been spent on it already.