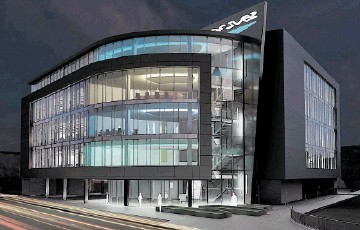 French utility company Engie has entered the UK domestic energy market, apparently shrugging off concerns about a pledged government clampdown on prices.
Engie is the largest entrant to the market for 15 years, immediately announcing it planned to differentiate itself from its competitors by automatically rolling customers on to the cheapest tariff when their fixed-price deal ends.
The announcement follows Theresa May confirming earlier this week the Conservatives will cap "rip off" standard variable tariffs, which households usually find themselves on if they do not switch, if her party is returned to power on June 8.
Engie said it would offer a range of fixed deals and a tracker tariff that moved in line with wholesale prices.
All electricity provided through all deals would be 100% renewable.
Engie has been operating in the UK for more than 30 years and employs 20,000 people across the country.
Wilfrid Petrie, chief executive of Engie in the UK and Ireland, said: "Engie is a well-established business and we believe that our experience and scale, combined with the fresh approach we are taking to customer engagement as a new entrant to the market, means that we can provide something new to energy customers in the UK.
"For individuals, families and whole communities, Engie's energy and services capabilities will play a leading role in the UK's transition to a more secure and sustainable future."
Recommended for you

Shell plans strategic review of energy supply business which employs 2,000 in UK