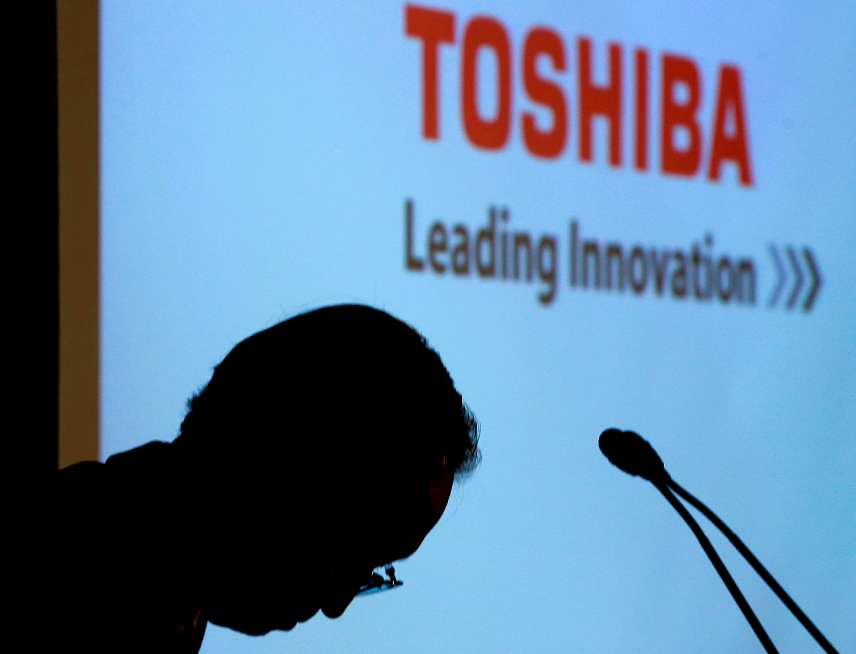 Toshiba has been demoted from the top tier of the Tokyo Stock Exchange as the firm warned that last year's losses will be bigger than expected.
The electronics and nuclear company again delayed its annual earnings report on Friday, but said that it expects losses to come in at 995 billion yen (£7 billion), up from an earlier estimate of 950 billion yen.
The firm had previously warned that annual losses could amass to more than one trillion yen for last year, which would be one of the biggest losses in Japanese corporate history.
It also said that negative shareholder equity stands at 5.2 billion yen.
As a result, Toshiba has been bumped down from the first to the second section of the Tokyo Stock Exchange.
To compound matters, the embattled firm now has until August 10 to get auditors to sign off on its earnings statements or it faces the risk of being delisted from the exchange.
The Japanese electronics giant's failure to publish audited accounts comes after its US nuclear engineering firm Westinghouse filed for Chapter 11 bankruptcy protection in March.
Toshiba, which also has a stake in the firm behind plans for the new power plant at Moorside, near Sellafield in Cumbria, warned over a potential collapse in April.
The company's reputation has been battered by a scandal over doctoring of accounting books to meet unrealistic profit targets.