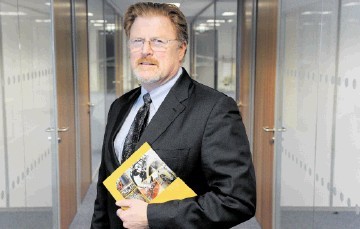 North-east energy service Proserv has highlighted "proactive measures" to protect the business amid challenging trading conditions after a leading credit ratings agency delivered a grave assessment of its future prospects.
S&P Global Ratings lowered its long-term rating for some of the company's debt saying the Westhill-based firm's capital structure was "unsustainable".
A liquidity crisis or "distressed exchange" – a renegotiation of debt – is inevitable within six months in the absence of "significantly favourable changes in Proserv's circumstances," S&P said.
It added: "Our assessment of Proserv's financial risk profile is currently underpinned by the group's weak operating performance amid the very severe downturn that has affected all companies operating in the oil and gas sector.
"Proserv's credit measures remain very weak and we view its capital structure as unsustainable, mostly because it is based on the higher oil prices that were the norm . . . a few years ago."
On a brighter note, S&P said: "If liquidity support from the owner were to materialise, we would view this positively."
But it warned: "We anticipate that 2017 will be as challenging for operations as 2016, with continued negative Ebitda (earnings before interest, tax, depreciation and amortization) and cash burn."
Proserv chief executive David Lamont said: "Proserv is taking proactive measures to ensure we will continue with our plans to strengthen the company.
"We have continued to invest, particularly in new technologies, expansion into new markets and new purpose-built technology centres, and have secured a series of significant contract awards across our regions this year.
Proserv – owned by US private equity company Riverstone – has won contracts worth many millions of pounds since the start of the year.
Recommended for you
X

A new Swiss platform has been set up to foster peer-to-peer energy solutions