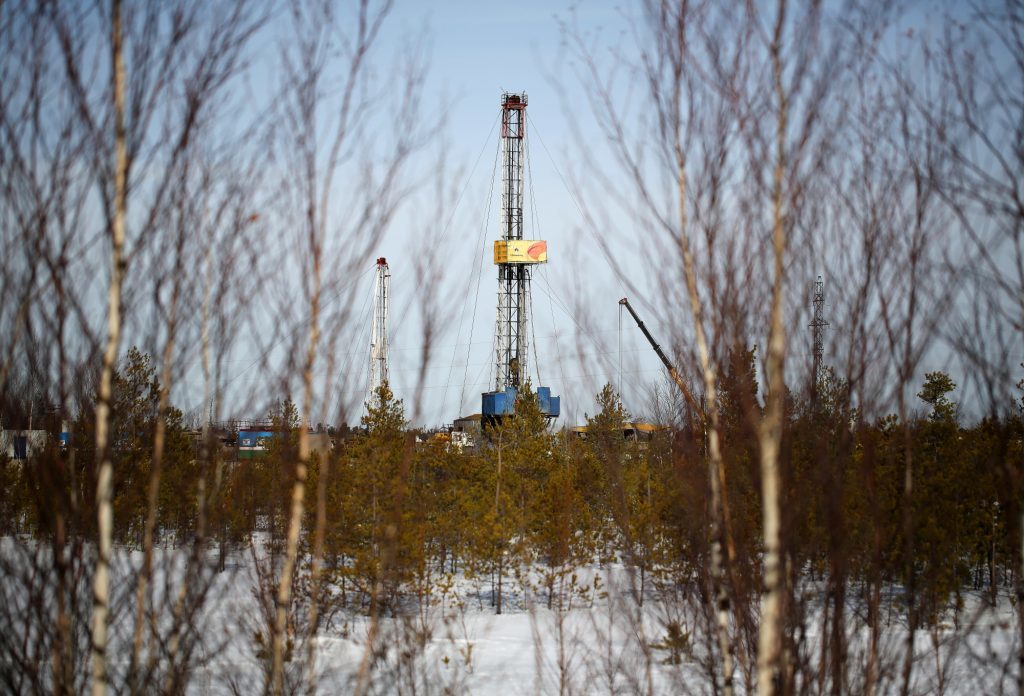 Brent held near $64 after OPEC agreed to extend production curbs to the end of next year, giving the market what it expected.
Futures rose 1.6 percent in London. The curbs will last to the end of 2018, according to delegates at a ministerial meeting in Vienna. Talks have now moved on to the mechanism that will be used to review the agreement in the middle of next year, they said. Ministers also need to get Russia, their largest non-OPEC ally, on board at a meeting with other partner countries later on Thursday.
The Organization of Petroleum Exporting Countries is only halfway through its job of bringing oil inventories back to in line with the five-year average and several ministers said an extension of its output-cut deal is essential. The nations gathered in Vienna have worked hard to assure traders of the strength of the group's continued commitment to the production cuts. Traders will still scour the final communique for signals any disagreements within the group have been dealt with.
"Give the market what it wants and let's take a look later if necessary," said Ole Sloth Hansen, head of commodity strategy at Saxo Bank A/S. "Rocking the boat at the 11th hour would be very counterproductive and everyone knows that. There's mostly relief that nothing prevented the extension."
Brent for January settlement, which expires Thursday, climbed 98 cents to $64.09 a barrel as of 12:29 p.m. in London on the ICE Futures Europe exchange. The more-active February contract rose 78 cents to $63.31.
West Texas Intermediate for January delivery was at $57.91 a barrel on the New York Mercantile Exchange, up 60 cents. Total volume traded was about 5 percent below the 100-day average. Brent traded at a premium of $6.23 to WTI.
Oil inventory levels haven't yet reached "comfortable" levels, Saudi Oil Minister Khalid Al-Falih said before the OPEC meeting. "We will not lift our foot off the pedal until we are well within the range of inventories we've seen when markets are healthy and investments are flowing back."
For Russia, the biggest and most influential of the cartel's allies, reassurance about how the curbs would eventually be wound down seemed to be as important as the duration of the extension, according to people involved in closed-door negotiations prior to the ministerial meeting. Ministers will get a chance to review the policy in June at OPEC's regular gathering, but an exit plan won't be discussed before the third quarter, Al-Falih said earlier.
Recommended for you

OPEC+ Answers Biden's Diplomacy With 'Minuscule' Output Hike