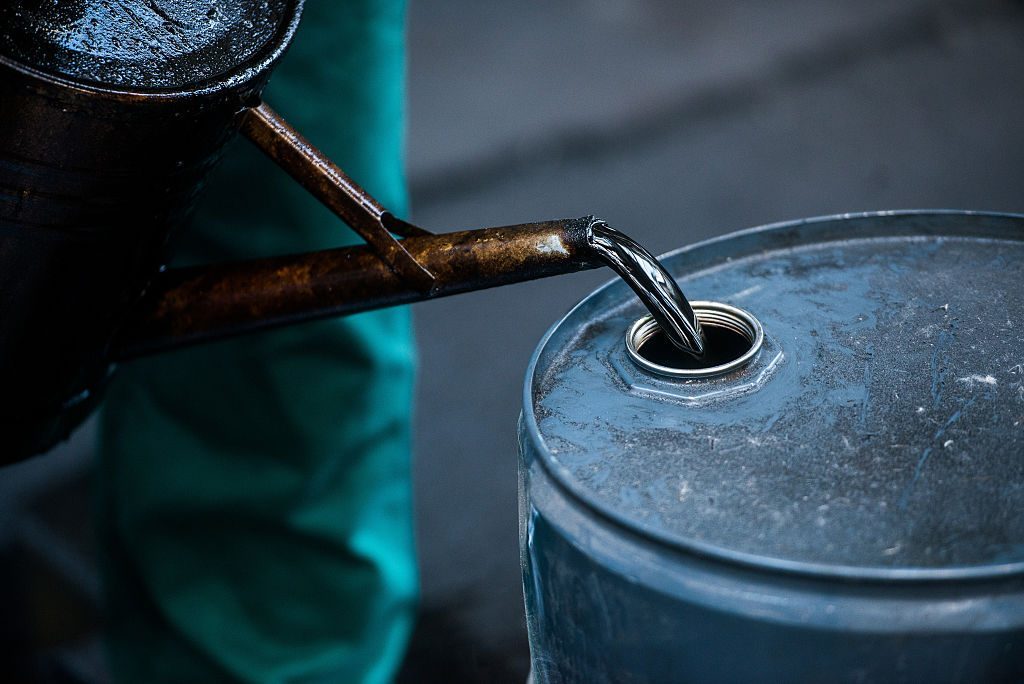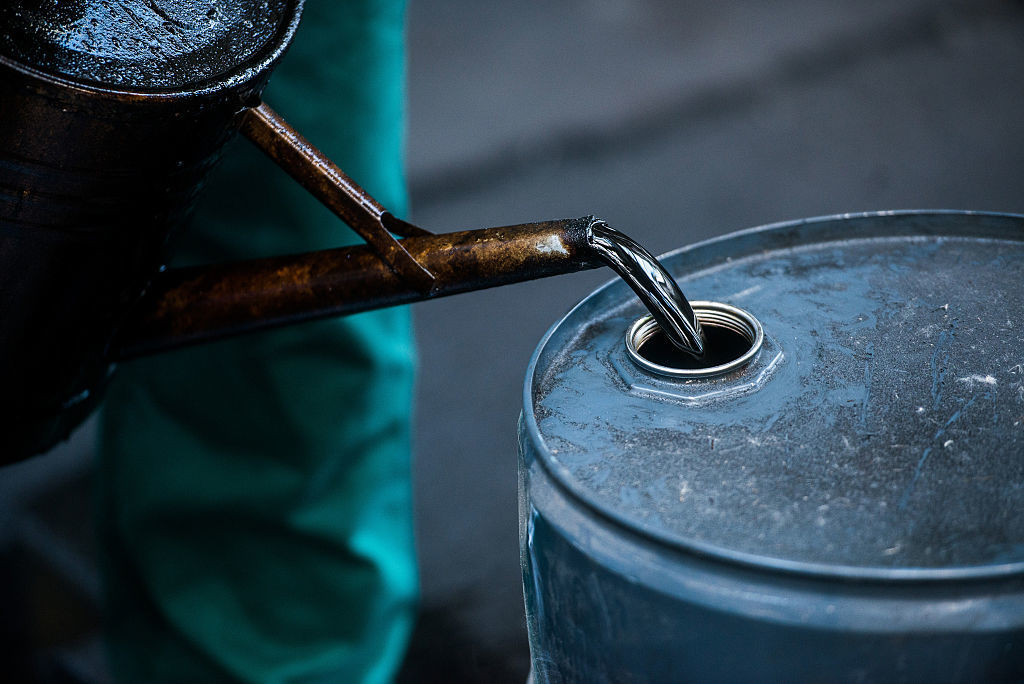 Oil headed for the biggest weekly advance in more than eight months on speculation tensions in the Middle East may lead to supply disruptions, reinforcing a buy call on commodities by Goldman Sachs Group Inc.
Futures have gained 8 percent this week in New York. President Donald Trump met with his national security team on Thursday to discuss a U.S. response to an apparent chemical weapons attack in Syria as U.K. Prime Minister Theresa May's cabinet said it's "vital" to respond to the incident. Those tensions are aggravating an already-tight market and stirring potential for supply disruption, according to Goldman.
Oil recorded new-highs of 2018 this week as the risk of conflict in Syria, as well as ongoing tensions between Saudi Arabia and Iranian-backed rebels in Yemen, raise concerns over supply security in the energy-rich region. While OPEC said its output last month fell to the lowest in a year, with worldwide inventories set to decline significantly later this year, the International Energy Agency sees " a second wave of shale revolution" in the U.S.
"All eyes are on what's to happen in Syria next," Kim Kwangrae, a commodities analyst at Samsung Futures Inc., said by phone from Seoul. "WTI may touch the $70 mark as it tries to absorb the geopolitical risk premium in the short term. Market volatility is here to stay."
West Texas Intermediate for May delivery traded down 3 cents at $67.04 a barrel on the New York Mercantile Exchange as of 12:56 p.m. in Singapore. Prices are set for the biggest weekly advance since July 28. Total volume traded was about 16 percent below the 100-day average.
Brent for June settlement slipped 6 cents to $71.96 a barrel on the London-based ICE Futures Europe exchange, set for a 7.2 percent weekly advance. Prices slipped 4 cents to close at $72.02 a barrel on Thursday. The global benchmark crude traded at a $5.06 premium to June WTI.
Yuan-denominated futures for September delivery were down 0.4 percent to 426.8 yuan per barrel on the Shanghai International Energy Exchange in morning trading. The contract increased 2.6 percent to 428.7 yuan on Thursday.
Goldman's Call
As tensions heightened in the Middle East, Trump spoke with May late afternoon in Washington. The two leaders " agreed it was vital that the use of chemical weapons did not go unchallenged," according to a statement from the U.K. That suggests May is prepared to join Trump and French President Emmanuel Macron if military strikes are launched against Syrian President Bashar al-Assad's government.
Geopolitical threats continue to escalate for oil in Yemen, Syria and Iran, said Goldman analysts including Jeffrey Currie, referring to Iran-backed rebels in Yemen who have targeted Saudi cities and oil facilities. The recent escalation in Syria is tied to this as well, given the support that Iran has offered to the Assad regime, they said in an emailed note. The tensions so far suggest production impacts will be modest and the low and declining inventories indicate the market may be vulnerable to even small disruptions, they said.