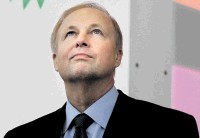 BP is on the right path, chief executive Bob Dudley said yesterday when he announced the global oil giant's annual results.
The firm unveiled full-year underlying replacement-cost profits (RCP) of £13.7billion, compared with £13billion in 2010, helped by higher oil prices and one-off gains.
Pre-tax profits for the year were £25.2billion, compared with losses of £2.3billion in 2010.
Revenue for 2011 was £238billion, up from £188billion in 2010.
The past quarter also saw rises. fourth quarter RCP rose 65% year-on-year, at £4.8billion; boosted by a £2.5billion contribution from Anadarko over the Gulf of Mexico disaster.
Full-year production fell 10%, however, at 3.4billion barrels of oil equivalent, because of lower Gulf of Mexico production and higher turnaround and maintenance activity, including in the North Sea.
Looking forward, Mr Dudley announced capital spending of £13.9billion in the upstream business for 2012, an increase on its £12billion in 2011, a doubling of exploration drilling, from six to 12 wells this year and the ending of payments to the Gulf of Mexico Trust Fund during 2012.
BP also announced a return to the US gulf, saying the company and partners Chevron and BHP had sanctioned one of the largest new free-standing developments in the Gulf of Mexico.
However, with a court action looming over the Gulf of Mexico oil spill, focus fell on the costs of the 2010 incident.
BP said it was preparing vigorously for lawsuits related to the spill, the costs of which have been revealed to have increased by £1.1billion in 2011, to £27.3billion. Some analysts think the figure will be higher.
Mr Dudley said BP was ready to settle on fair and reasonable terms, but added that he was also ready to fight.
The firm faces about 600 civil lawsuits from people in states as far away as South Carolina and Kentucky, plus litigation from the US government and gulf coast states.
Europe's second largest oil group by market capitalisation said contributions from its partners in the blown-out Macondo well, Anadarko Petroleum and Mitsui, would reduce thefinal bill it faced.
Recommended for you
X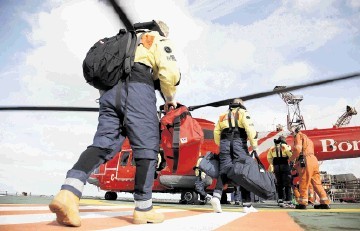 BP earmarks £1.7billion for North Sea