The FTSE 100 Index was more than 1% lower today, down 66.9 points to 6,228.4.
It has been a tough week for the top flight after its best January since 1989.
Vodafone rose 1% after the mobile phone giant stuck by guidance for operating profits at the top end of forecasts. Shares lifted 1.5p to 171.9p, even though UK service revenue fell 5.2% in the last quarter amid intense competition.
Banks were among the fallers yesterday, with Royal Bank of Scotland down 9.2p to 332.9p after its £391million Libor settlement, while Barclays was off 3p at 292.5p.
Burberry shares dropped 7% after chief financial officer Stacey Cartwright announced her intention to stand down. The upheaval unnerved investors as Burberry topped the fallers board, with a decline of 93p to £13.37.
Blue-chip stocks on the way up included TUI Travel after the Thomson and First Choice operator said it had already sold more than a third of its UK summer holidays, with bookings 9% ahead of last year. Its shares were up 2.7p at 306.3p.
Small cap rival Thomas Cook jumped, or 14p to 85.5p after it narrowed its operating loss by 24% to £70million in the three months to December 31.
Outside the top flight, fashion business SuperGroup jumped 15%, or 96.5p to £7.30 after its retail division recorded like-for-like sales growth of 10.6% for the Christmas quarter.
Grocery delivery firm Ocado continued its strong start to the year after it reported smaller-than-expected full-year losses of £600,000. Shares were 11.1p higher at £1.15.
Barry Shepherd, of investment manager and financial planning specialist Brewin Dolphin in Aberdeen, noted Amec gaining 0.83% to £10.94, Eland Oil and Gas adding 0.49% to 127.75p and Bridge Energy 0.42% higher at 120.5p as well as Parkmead Group shedding 3.28% to 14.875p.
Recommended for you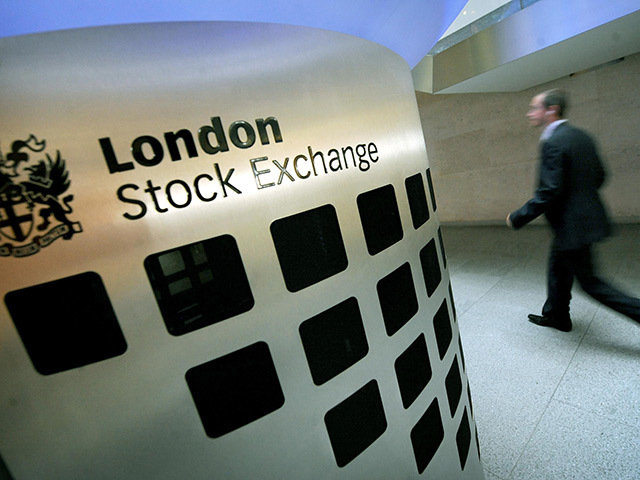 Surge in energy stock helps push FTSE 100 to two-month high