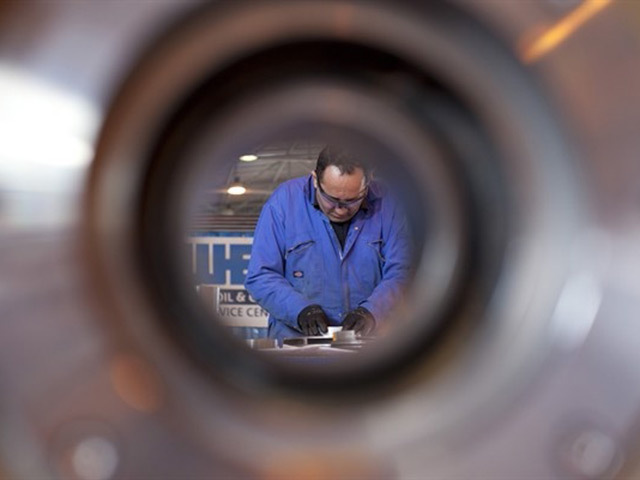 Scottish engineer Weir Group said yesterday a recovery in the US shale industry should help to offset weaker mining-equipment markets in the months ahead.
Shares in the company, which makes pumps and valves for the mining and offshore industries, rose 4.2% to £21.64 after it kept its full-year forecasts for revenue and margins.
Glasgow-based Weir also posted a smaller-than-expected drop in first-half pre-tax profits, which slid by 14% to £193million.
Many analysts had predicted a figure of about £188million for the six months to June 28, which would have been a drop of more than 16% from Weir's £225million profits in the first half of 2012.
They was also talk of the firm lowering its full-year expectations after mining-equipment makers such as Caterpillar, Sandvik and Atlas Copco reported falls in order bookings as lower metal prices forced customers to cut costs.
Weir chief executive Keith Cochrane said a fall in mining-equipment orders was being offset by supplying tools and services to miners looking to increase efficiency at, or expand, existing plants.
He added: "These results demonstrate our ability to deliver in-line performance despite challenging market conditions."
The firm maintained its full-year forecast for a single digit percentage rise in revenue and broadly stable margins.
Mr Cochrane said Weir's resilience was partly down to the diversity of its customer base. This meant a slowdown in conventional mining projects could be offset by demand within oil sands or coalbed-methane operations, where business was picking up after a slowdown in the second half of last year, he added.
Andrew Douglas, an analyst at global investment bank Jefferies, said Weir's results were not as good as he expected, but he was encouraged by stable orders for the mining division.
"We like the fact that order intake in minerals for the second quarter was broadly flat year on year," he added.
Analysts at Bank of America/Merrill Lynch were encouraged by the numbers and said they saw Weir shares as being among the cheapest in the UK.