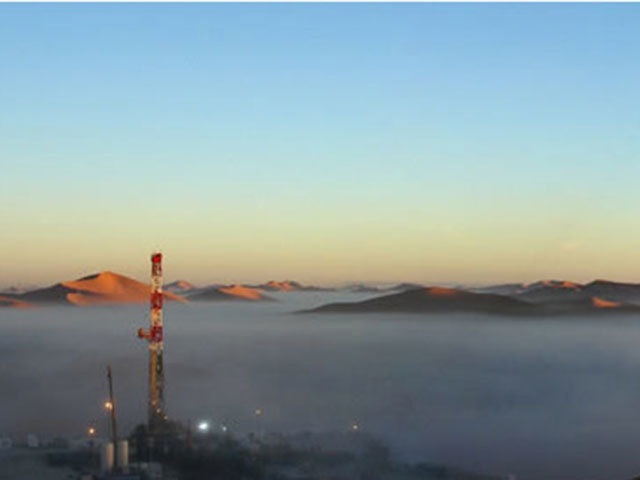 Irish oil and gas exploration firm Petroceltic International has completed the sale of a share in its Algerian licence to Sonatrach.
The country's national hydrocarbons company has obtained 18.375% shares in blocks 228 and 229a of the Isarene Permit Area, increasing its interest in the Isarene Production Sharing Contract (PSC) to 43.375%.
The agreement comprises of an upfront payment of $20million, a further $140million payment of Petroceltic's share of the project's development cost from the effective date of July 4, 2013 and additional payments of up to $20million based on reaching specific project milestones.
Following the sell-off, the operator Petroceltic retains a 38.25% interest and their PSC partner Enel will hold 18.375% shares in the onshore licence, which includes the Ain Tsila gas condensate discovery, estimated to hold reserves of 2.1trillion cubic feet of sales gas, 67million barrels of condensate, and 108million barrels of liquid petroleum gas (LPG).
"Petroceltic has had a positive and mutually beneficial relationship with Sonatrach throughout the exploration, appraisal and now development phases of the Isarene PSC," said Brian O'Cathain, chief executive of Petroceltic.
"We believe that Sonatrach's decision to increase its interest as we commence development works is an indication of their confidence in the technical and financial strength of the project and the experience and capability of the team responsible for delivering it.
"We look forward to continuing to work with Sonatrach and Enel to deliver the Ain Tsila Project and maximise the value of this important national resource for Algeria."