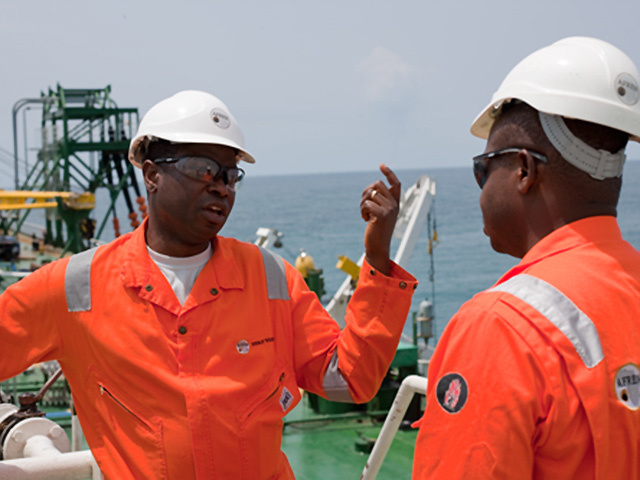 Afren, the UK explorer focused on Nigeria, has expanded its investigation into unauthorized payments and is reviewing about $433million on its half-year balance sheet.
The company appointed KPMG "to undertake an independent review of the accounting for the three original transactions" between the explorer and partners in 2012 and 2013, which are being examined by law firm Willkie Farr & Gallagher (UK) hired by Afren, it said in a statement. Both probes are expected to conclude in September.
KPMG is examining amounts on Afren's June 30 balance sheet involving: $39.9million of advances to partners in 2012; $93.3million paid to partners to secure agreement to field extensions relating to the Okoro field in Nigeria; $1.9million included in property, plant and equipment relating to the Ebok field in Nigeria; together with an associated amount of $298million attributed to deferred tax assets, according to the statement.
Afren fell as much as 8.6% in London trading and was down 6.5% to 93 pence as of 8:30 am, extending its decline this year to about 45%. The London-based company was the worst performer on the FTSE 350 Oil & Gas Producers Index.
The shares have fallen by more than a third since Afren said last month it temporarily suspended chief executive Osman Shahenshah and chief operating officer Shahid Ullah after an investigation found they may have benefited from unauthorized payments.
Afren said on Thursday it also suspended associate directors Iain Wright and Galib Virani.
"The company is currently assessing the potential for the recovery of unauthorized payments from the suspended directors," it said today.
"At this stage no misstatements have been identified, and the board's assessment is that based on facts to date the existing carrying values in the balance sheet are unlikely to be impaired."