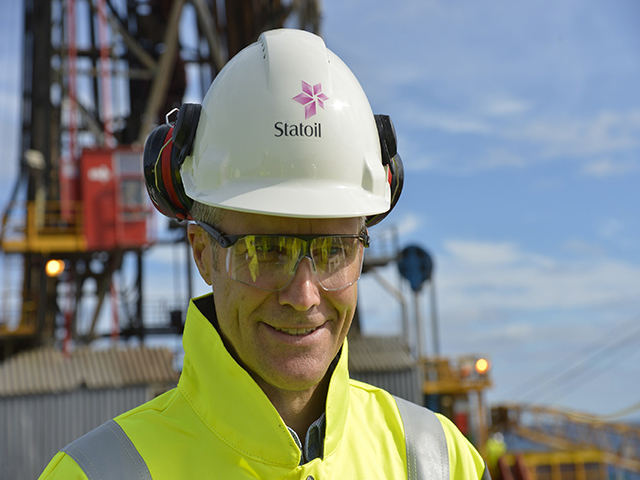 BG Group has revised the salary package for its new chief executive Helge Lund following a backlash from shareholders.
Mr Lund, who has been likened to Real Madrid and Portuguese footballer Cristiano Ronaldo because of his superstar status in the global oil and gas industry, was set to get a £12million "golden hello" in shares and the chance to earn £13.5million a year if he hits performance targets.
Mr Lund's share award has been cut from £10million to £4.7million.
The revised package has removed the need for shareholder approval for the conditional award of shares previously proposed.
A number of bodies including The Investment Management Association (IMA), the  Institute of Directors and insurance giant Legal & General had warned last week that the pay deal for the new CEO was "excessive" and had urged shareholders to vote against the deal.
A spokesman for BG Group, said: "The conditional share award will no longer be made. Instead, Mr Lund will be granted an initial award of shares under the company's Long Term Incentive Plan (LTIP), with a face value equal to £10.6 million, which will be subject to company performance conditions.
"These conditions are expected to comprise a combination of relative total shareholder return, cash flow and capital efficiency measures.
"Any changes made to the structure of the LTIP will remain within the company's remuneration policy and the company will consult further with shareholders before they are finalised.
"This revised package reduces the expected value of Mr Lund's initial share award from approximately £10million to approximately £4.7 million."
The company had announced Mr Lund's appointment in October, with a start date in March next year.
BG said it believes Mr Lund is an "exceptional candidate" but the firm changed tack after a "significant number" of shareholders questioned the package.
The company said the former Statoil president had played an "active and constructive" role in revising his remuneration package.
His initial LTIP award will be made after Mr Lund begins work at BG Group.