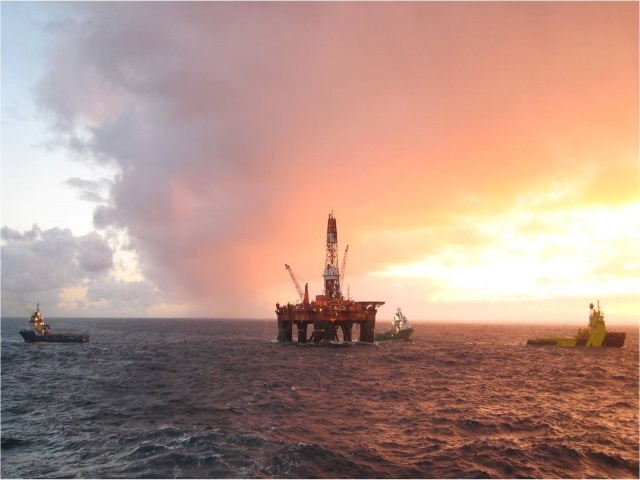 Offshore firms will be offered new tax breaks to trigger a fresh wave of North Sea exploration, it can be revealed.
Energy Voice has learned that Chief Treasury Secretary Danny Alexander will reveal plans to try to end the UK's exploration crisis through a system of tax credits for seismic surveys.The move is expected to be welcomed by industry leaders who have repeatedly called for extra incentives to stimulate flagging exploration rates.It follows Chancellor George Osborne's announcement in yesterday's Autumn Statement that the North Sea supplementary charge would be cut from 32% to 30%.Mr Alexander will travel to Aberdeen today to officially unveil the UK Government's proposals to overhaul the offshore tax system, following a review announced in March.
Speaking exclusively to Energy Voice and its sister publication, the Press and Journal last night, he said: "This is not a short-term response to a short-term problem.
"It's a long-term strategy to make sure that we extract as much oil as possible long into the future.
"The oil and gas sector is a vital part of the Scottish and UK economies and hundreds of thousands of jobs depend on it.
"It's imperative that we put investment for the long term ahead of any short term push for revenue yield."
The measures unveiled by Mr Osborne yesterday represent the first tax cuts for the North Sea in 21 years.
UK ministers had been under intense pressure to act to ease the burden on oil and gas firms in the run-up to yesterday's Autumn Statement, as plummeting prices and rising costs have been combining to put jobs and projects at risk.
The industry's problems were further underlined yesterday as official figures showed tax receipts from the sector were now predicted to fall by 40% to just £2.8billion over this year.
In his speech, Mr Osborne announced that the supplementary charge on offshore companies would be cut from 32% to 30%.
The fine print added that the Treasury would seek ways to reduce the tax further in the future.
The move represented a partial climb-down by the chancellor, after he provoked fury by raising the tax from 20% to 32% without consultation in 2011, in a Budget measure that led to billions of pounds of investment being shelved.
The charge was introduced at 10% in 2002, before being increased to 20% in 2006.
Mr Osborne also said that the ring-fenced expenditure supplement would be extended from six to 10 years, allowing investors a longer period to offset their costs against future production.
A new cluster area allowance would also be created, to encourage investment in high pressure and high temperature fields.Industry leaders welcomed the changes last night, but insisted that they must only be the "first steps" towards securing the sector's long-term future.Delivering his statement to MPs, Mr Osborne said "This demonstrates our commitment to the tens of thousands of jobs that depend on this great British industry."Speaking afterwards, he added that the announcements by Mr Alexander today would "try to set a longer road map for the direction we want to head in" on North Sea taxes.
Malcolm Webb, chief executive of trade body Oil and Gas UK, welcomed the measures, but added: "These can only be seen as first steps towards improving the overall fiscal competitiveness of the UK North Sea"
Tom Cartwright, North Sea tax specialist at legal firm Pinsent Masons, said: "Yesterday's announcement is indeed a step in the right direction for an industry under mounting pressure, but the further easing of the very high oil and gas tax rates is top of the industry wish list and would be a high impact move by Treasury. All eyes will be on Aberdeen when further details are due to be announced."
Sir Robert Smith, Liberal Democrat MP for West Aberdeenshire and Kincardine, said: "Today's announcement sends a signal that the coalition is committed to maximising the economic benefits of the North Sea."
Dame Anne Begg, Labour MP for Aberdeen South, said: "I don't think that such a minimal reduction will be enough to change the investment decisions of the oil companies."