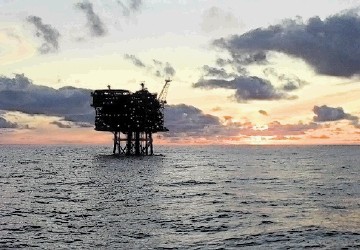 Britain's trade deficit narrowed by more than expected in October after the falling price of oil helped to trigger a drop in the value of imports.
The deficit in goods and services narrowed to a seven-month low of £2 billion from £2.8 billion in September and better than City forecasts for £2.4 billion.
The improvement in the figures from the Office for National Statistics (ONS) was largely driven by a fall in the value of oil imports following the recent drop in the price of Brent crude to well below 100 US dollars a barrel.
The trade in oil deficit shrank to £800 million from £1.6 billion in September and should improve further as a result of a continued slide in the oil price.
However Maeve Johnson, UK economist at consultancy Capital Economics, warned that the overall trade deficit may struggle to narrow further because exporters continue to face strong headwinds and the UK economy is still reliant on import-intensive retail spending and investment.
She added: "We would caution against reading too much into this improvement. Trade data are very volatile and exporters look likely to struggle further over the coming months."
Exports rose 0.9% on a month-on-month basis to £24.3 billion in October, while imports fell 1.9% to £34 billion, the ONS added.
David Kern, chief economist of the British Chambers of Commerce, said Britain's trade performance was still inadequate.
He added: "A rebalancing of the UK economy towards exports is vital to a sustained recovery and it is clear that we are not making sufficient progress towards this goal. The UK must step change its approach to supporting existing and potential exporters.
"We remain heavily reliant on trading with Europe – instead our efforts should be spent on diversification of exports to fast-growing emerging markets."
Recommended for you

UK backs US oil release plans with eye on controlling prices