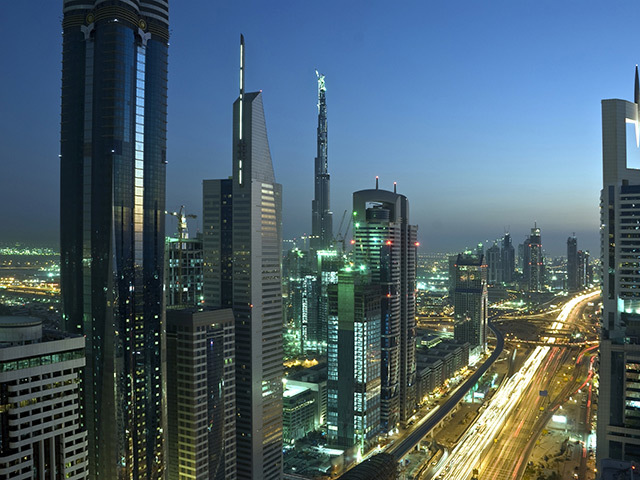 Dubai stocks declined to the weakest level since January as Brent crude extended its slide on speculation that record U.S. supply may start to strain the country's storage capacity.
The DFM General Index retreated 1.4% to 3,563.95 at 12: 22 p.m. local time, the lowest since January 7. The index has decreased 3.9% in two days, dragging its 14-day relative strength index to 27, the weakest in three months, from 38 on Thursday.
A Level below 30 indicates to some analyst the equities have fallen too far.
Brent crude lost 1.3% to $53.98 per barrel after falling 8.5% last week, the most since the five days ended Jan. 9. Crude tanks in the U.S. may fill up as drilling-rig cuts fail to slow production this year, the International Energy Agency predicted.
"Technically, the market is in oversold territory and should rebound, but the overall sentiment is negative, driven by a fresh slide in crude prices," Ahmed Shehada, the head of advisory and institutions at NBAD Securities LLC in Abu Dhabi, said.
"Equity markets are doing what the oil price is doing since September and it looks like that's the way the markets will behave for the foreseeable future."
The six-nation Gulf Cooperation Council, which includes the United Arab Emirates, Saudi Arabia and Qatar, is home to about a third of the world's proven oil reserves. Oil slumped for a fourth week on Friday after government data showed US output and stockpiles expanded to the highest levels in more than three decades, exacerbating a glut that drove prices almost 50% lower last year.
Emaar Properties PJSC, the stock with the biggest weighting on the benchmark index, led the losses with a 2.7% retreat to 6.75 dirhams, its weakest level since January 29.
Recommended for you

The Saudi prince of oil prices vows to drill 'every last molecule'