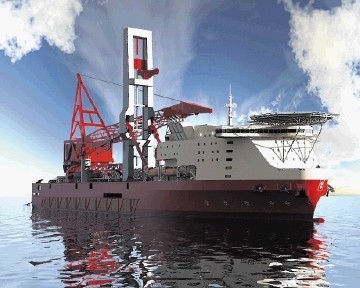 Subsea 7 has increased its earnings and margins despite the decline in oil price.
The company has also secured more new orders than had previously been forecasted.
Subsea 7, which specialises in underwater constrcution, said its operating profit had rised to $176million from $160million a year previously.
A spokesman said:"Contract awards to the market continue to be delayed, reflecting the low oil price environment and resultant capital expenditure reductions by oil companies.
"Revenue is expected to be significantly lower in 2015 compared to the record level reported last year and adjusted EBITDA (earnings before interest, tax, depreciation and amortisation) margin is expected to decrease compared to 2014."
The Oslo-listed Subsea 7 said its order intake of $1billion was nearly twice what the market had previously expected.
Subsea 7 said it has won a series of contracts in Britain, Autralia, Angola and Norway.
Recommended for you

CNOOC confirms first oil from delayed Buzzard Phase 2 project