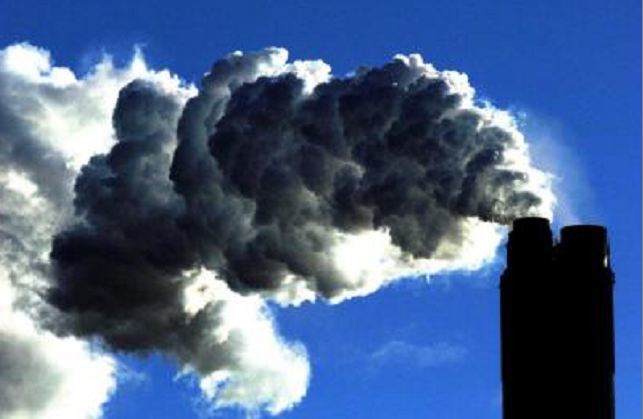 The UK is "out of step" with the times, environmental campaigners warned after a Budget that was lacking in measures to tackle climate change.
In the run up to crucial international talks in Paris, at which it is hoped a new climate treaty can be agreed, the only mention of the issue in George Osborne's speech was on removing the climate change levy exemption for renewable power.
The Treasury said the removal of the exemption, which allows businesses not to pay the environmental tax levied on energy if it has come from renewable power, would prevent tax-payers' money benefiting clean electricity generated abroad.
But the move, along with tax breaks for North Sea gas and oil, continued support for fracking, more spending on roads and a lack of other green measures has prompted environmental groups and experts to warn the Chancellor was lacking in long-term vision.
The Government has said it supports an ambitious outcome of the Paris talks that will cut emissions to prevent temperature rises of more than 2C above pre-industrial levels, the threshold at which the worst impacts of climate change are expected to be felt.
Friends Of The Earth senior economics campaigner David Powell said: "The next five years are crucial for breaking our dependency on climate-wrecking gas, coal and oil and dirty transport – so it's appalling that the Chancellor has only added fossil fuel to the fire.
"Mr Osborne's confirmation of huge tax breaks to North Sea gas and oil, and continuing support for deeply unpopular fracking, is particularly reckless as the world prepares for critical climate talks this December.
"Money raised from taxing cars shouldn't be spent on yet more roads, which will simply encourage more traffic. The Chancellor should boost public transport instead, and make our cities better for walking and cycling to help stop air pollution claiming lives."
Dr Doug Parr, Greenpeace policy director said: "By removing the climate change levy exemption on renewable energy, Osborne is taxing clean power as if it were a fossil fuel.
"This will make it more expensive for businesses to buy electricity from renewable power. He is a man out of step with the times.
"If Osborne wants to do the right thing for businesses and the climate, this additional tax revenue should be diverted into supporting renewable generation, in the same way that he diverted vehicle excise duty into more road building schemes."
Catherine Mitchell, professor of energy policy at the University of Exeter, said: "The Government says that it wants a sustainable, secure and affordable energy system, but recent rhetoric and policy changes are taking us further away from that goal.
"The ending of subsidies for onshore wind farms, our cheapest low-carbon electricity resource, the failure to exploit the potential of energy efficiency, the removal of the Climate Change Levy exemption for renewable energy, and support for unpopular fracking and extortionately expensive nuclear power does not add up to a credible energy policy."
And she warned: "The UK is increasingly out of step with the global energy transformation that is taking place partly in response to climate change and air pollution, but also to smart technology that allows people to generate energy more cheaply than utilities can.
"It puts in jeopardy Britain's ability to derive social, economic, security and environmental benefits from the transformation."