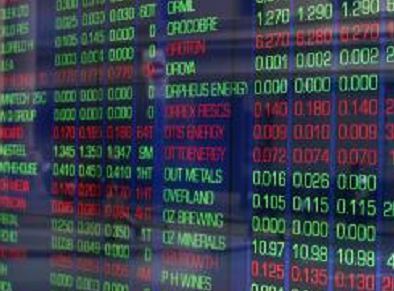 The Saudi stock market is showing its mettle in the face of the latest oil rout that drove Brent into a bear market in July.
The kingdom's Tadawul All Share Index has retreated 4.2 percent since the end of June, compared with declines of 15 percent in Brazil in dollar terms, 11 percent in Russia and almost 10 percent in Nigeria.
Brent, the benchmark oil grade against which Saudi crude is priced, has tumbled 21 percent in that period.
The resilience shows how the world's biggest crude producer is riding out the slump thanks to the confidence of locals who account for almost all the $525 billion market's investors and the government's determination to press ahead with infrastructure spending.
That may give comfort to foreigners considering buying Saudi stocks after the nation opened the market to overseas investors for the first time on June 15.
"Some of the smart foreign money has already bought into the dip and they're sitting on the sidelines, while Saudis returning from their long holidays will start buying again," John Sfakianakis, the Riyadh-based Middle East director at asset manager Ashmore Group Plc, one of the first foreign entities to win approval to invest directly in Saudi Arabia, said in an interview in Dubai on Monday.
"The Saudi market has greater depth and breadth in terms of companies. Investors know full well the market doesn't have huge downward swings."
While Saudi Arabia, the Arab world's largest economy, gets about 90 percent of its revenue from oil, the weighting of energy and materials companies on the 171-member Tadawul is about 28 percent, according to data compiled by Bloomberg.
Only Brazil, at about 23 percent, is lower. Energy and materials companies account for almost 39 percent of Nigeria's main index and more than 65 percent of Russia's.
Saudi Arabia issued sovereign bonds for the first time since 2007 to plug its budget deficit, which could reach 20 percent of economic output this year, according to International Monetary Fund estimates.
The Saudi gauge also shrugged off a war raging in neighboring Yemen. The government of King Salman, who ascended to throne in January, has led a four-month bombing campaign aimed at rolling back Houthi rebel advances and reinstating the ousted government of President Abdurabuh Mansur Hadi. The Houthis still control much of Yemen, a country that lies adjacent to key shipping routes.
Al Rajhi Bank, the Saudi lender with the highest weighting on the the benchmark index, jumped 3.4 percent this quarter, while Saudi Basic Industries Corp., one of the world's biggest chemicals manufacturers, slipped 3 percent. Saudi Arabia's Tadawul fell 0.9 percent as of 2:22 p.m. in Riyadh to 8,747.64.
"The average Saudi hasn't seen his income go down by 50 percent despite the decline in oil prices," Sfakianakis said. "Income is still the same so investors are not bothered about anything, and they're buying into dips whenever there is one."
Recommended for you

Oil set for worst week this year as traders watch for OPEC+ move