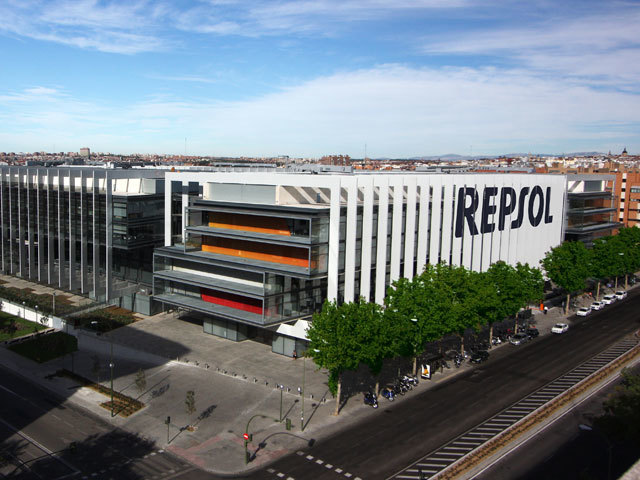 Repsol aims to sell more than €6bn ($7.1billion) of assets and reduce capital spending over next five years as part of the new strategy which will seek to protect its investment grade rating and dividend from the slump in prices in the past year.
It said it had achieved "transformative growth" following its $8.3billion acquisition of North Sea operator Talisman, but would be focusing on efficiency and resilience as it laid out its strategic plan for 2016-2020.
The group presented its plan today just months after buying the Canadian company in May, a deal that raised its international profile and boosted output but also drastically increased its debt.
The Spanish oil major has said its net profit could fall by up to 22% in 2015, hit by low crude prices and a loss of value of some of its North-American assets which will trigger a big impairment charge in the third quarter.
Repsol is the worst performing integrated oil company in the Stoxx Europe 600 Oil & Gas index this year amid concern over its acquisition of Talisman.
The company plans to reduce capital expenditure in its exploration and production division by 40% by 2020, according to the presentation. Repsol announced more than $1 billion in asset sales over the past month and part of that will go toward meeting the target in its strategic plan.
Repsol said it saw net profit reaching a range of between 1.25billion and 1.5billion euros ($1.43-1.72 billion) at the end of 2015, down from the 1.61 billion euros in 2014.
Its net profit cleaned of inventory effects is seen at between 1.6billion and 1.8billion euros, down from 1.7 billion euros in 2014.
The company said it would book a provision of 450million euros in the third quarter from impairments at its Gas & Power and Mississippian Lime units in the United States.
The underlying business also showed signs of coming under increased pressure.
Repsol is still aiming for a full-year increase of earnings before interest, tax, depreciation and amortisation (EBITDA) but it switched on Wednesday to a target cleaned of inventory effects, which is deemed easier to achieve in the current context of lower oil prices.
The firm previously saw its 2015 EBITDA at between 5 billion and 5.5 billion euros, or an increase of up to 45 percent from 2014. It now sees its CCS EBITDA at between 5.2 billion and 5.45 billion euros, or an increase of up to 15 percent from 2014.
Its production, while up in the third quarter at 651,000 barrels per day from 526,000 barrels per day in the previous three months, was also below a 680,000 barrels per day target announced at the time of the Talisman purchase.