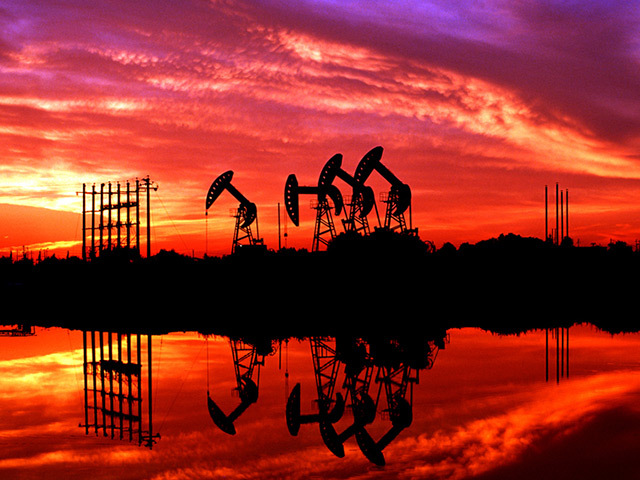 China Petroleum & Chemical Corp.'s third-quarter profit plummeted 92 percent as lower oil prices and production dwarfed an increase in refining revenue.
Net income at Asia's biggest refiner, known as Sinopec, was 1.64 billion yuan ($258 million), or 0.013 yuan a share, compared with 19.3 billion yuan, or 0.165 yuan, a year earlier, the Beijing-based company said in a statement to the Shanghai Stock Exchange on Thursday. That compares with the 4.27 billion yuan average of three analyst estimates compiled by Bloomberg.
Higher refining revenue was swamped by a drop in oil prices. Brent, the benchmark for more than half of the world's crude, averaged about $51 a barrel in the third quarter, compared with more than $103 a year ago.
Prices have slumped more than 45 percent in the past year amid a global glut that the International Energy Agency estimates will remain until at least the middle of 2016.
"We thought Sinopec would have better leverage in refining to counter the crude-price drop," Lawrence Lau, a Hong Kong-based analyst at BOC International Holdings Ltd., said by phone.
"Inventory losses could be a reason for the sharp profit decline and it may help Sinopec in the fourth quarter if the crude price rebounds."
Sinopec carries a two-month inventory as it takes that much time to get imported crude into its refinery, said Lau, who had projected a 70 percent profit decline for the company in the third quarter.
Oil prices during the the period were 19 percent lower than the preceding quarter.
Operating profit during the first nine months of the year dropped 35 percent to 49.5 billion yuan, according to the statement, which didn't give quarterly operational figures. Oil and natural gas output fell 1.8 percent to 350.8 million barrels of oil equivalent, while the company's realized oil price dropped 48 percent to $48.91 a barrel from January to September.
The fall in crude prices has given a boost to some fuel producers. India's Reliance Industries Ltd., operator of the world's biggest oil-refinery complex, earlier this month reported profit in the three months through September rose 14 percent, the fastest pace in nine quarters, as refining margins jumped to the highest in seven years.
Also on Thursday, PetroChina Co., the country's biggest oil and gas explorer, posted an 81 percent decline in profit to the lowest quarterly income on record. Cnooc Ltd., China's biggest offshore oil and gas producer, reported on Wednesday a 32 percent decline in third-quarter sales, while it raised oil and gas production by 24 percent.
Sinopec dropped 0.7 percent to HK$5.62 before the earnings statement was released. Half-year profit dropped 22 percent to 25.4 billion yuan, it said in August.
Recommended for you

Crude oil snaps three-day advance as traders digest fed outlook