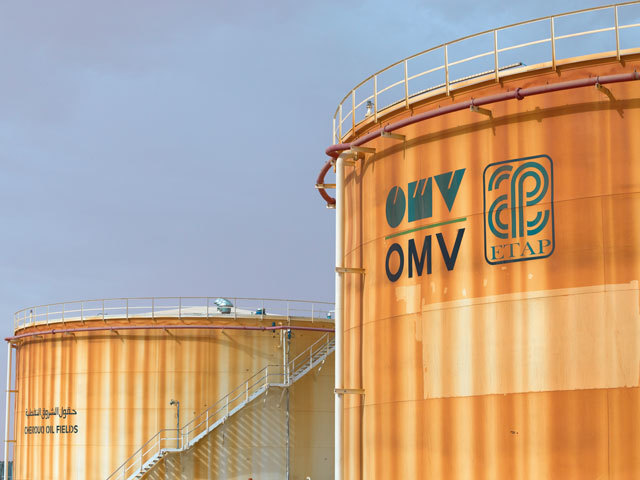 A slump in crude oil prices pushed OMV Petrom SA into a third-quarter loss and risks damaging the largest Romanian oil company's entire production for this year.
The loss amounted to 43 million lei ($10 million), compared with a profit of 1.02 billion lei in the same quarter of last year, the company said in a statement on its website Thursday. The nine-month net income fell 59 percent to 999 million lei from 2.4 billion lei a year earlier, it said.
"In the first nine months of 2015, the group's financial performance was severely affected by the approximate 50 percent drop in oil prices,"' Chief Executive Officer Mariana Gheorghe said in the statement.
Petrom is trying to weather a plunge in oil prices amid a global oversupply by cutting costs and reducing investments this year. It reiterated plans to cut spending by about 30 percent to 1 billion euros ($1.1 billion), while still focusing the bulk of its capital expenditure on its upstream business, including the Black Sea exploration with Exxon Mobil Corp.
It warned that a prolonged low oil-price environment might lead to a drop of about 25 percent to 35 percent in its yearly average capital expenditure for the upstream business, compared with 2014, according to the statement.
"Full-year average group production is expected to slightly drop by up to 2 percent, compared with 2014, mostly driven by the planned workovers at key wells in Totea in the third quarter and planned revamp of offshore gas compressors in the fourth quarter of 2015, as well as the impact of reduced investment levels," Petrom said.
The company is currently negotiating to sell 32 marginal fields in Romania and stopped more than 260 wells "due to negative cash flow contribution," Petrom said in a presentation on its website on Thursday.
Recommended for you

Energy price cap to be updated quarterly ahead of 'challenging winter'