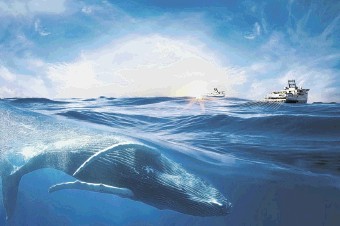 Seismic company CGG said it plans to launch a $379million capital increase in a bid to finance its transformation plan following the decline in oil price.
The French firm plans to make the move, which would help support an on-going reorganisation process.
A combined general shareholders meeting will be held in order to delegate authority to the board of directors to decide on the capital increase which would be completed through the issuance of ordinary shares.
A spokesman for the company said: "This strengthening of the group's equity would complement its current refinancing transactions.
"The approximately $126 million of CGG's $135 million outstanding 2017 bonds that have been tendered for cancellation during the early tender period of CGG Holding (US) Inc.'s ongoing exchange
offer and the €84 million Fugro loan will be replaced by a secured term loan due 2019.
"At the end of this process, most of CGG's 2016/2018 mid-term debt will have been rescheduled."
The meeting will take place on January 11 next year in Paris and the company said if the matter is approved it will be launched "as soon as possible" following the meeting.