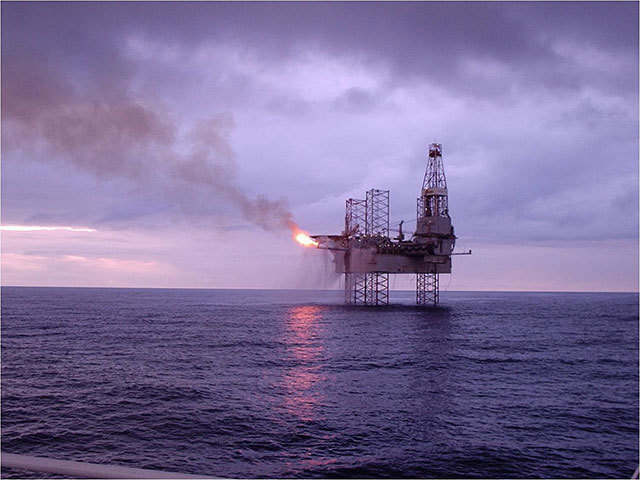 With just weeks to go until Offshore Europe time is running out to have your say and take part in Energy Voice's last leg of research.
Participants will have the chance to win a Breitling Superocean 42 courtesy of Finnies the Jewellers by taking part.
The latest survey has now gone live just weeks ahead of our own event ahead of Offshore Europe.
Take part in the survey here.
The project was launched in response to falling oil prices, which placed the global energy market under pressure.
Energy 2050 – Securing our Future was launched at the Offshore Technology Conference in Houston in May in partnership with Robert Gordon University (RGU), law firm Burness Paull, EY, Douglas Westwood, Fifth Ring and the University of Oklahoma.
The final tranche will look at how to fuel the conversation and encourage the next generation of industry leaders and assess the future of the North Sea.
Both industry leaders and young people looking to come into the industry have given their backing to Energy Voice's Offshore Europe event which takes place at the Tivoli on Wednesday, September 2.
At the event, a panel which includes industry leader Sir Ian Wood, Derek Leith office managing partnerat EY Aberdeen and the firm's UK head of oil and gas taxation and Offshore Europe co-
chairman Michael Engell-Jensen, will discuss the latest research findings.
The event on September 2 is being held in partnership with RGU, Burness Paull, EY, Douglas Westwood, Fifth Ring and AVC media.
To sign up for the event click here.
Scottish Energy Minister Fergus Ewing said supporting the next generation of industry leaders was integral to the North Sea's longevity.
He said: "We are pleased to support continued dialogue with industry and other partners on how this can be achieved.
"The oil and gas sector will continue to provide high quality career opportunities for the next generation of young Scots."
Meanwhile Oil and Gas UK's Deidre Michie said the sector still has "much to offer the next generation who will play a vital role in securing and supporting the sector's long-term future."
SPE student chapter at the University of Aberdeen president Adam Zalewski said it was important young people know the industry is still open to newcomers.
Speaking to Energy Voice he said: "The good years behind us have attracted high volumes of young people into the industry, many of which are in the university pipeline. Personally, I believe that the volume of candidates does not equal talent.
"The message I would like to see out of the industry is that there's still a place for young people. You may not be able take on board all the good candidates, but if you will not take on the best talent, you will lose them forever.
"Talent is a limited resource and can't be compensated for by massive recruitment drives in years to come.
"We need to be told there is still a place for us – that the industry has not shut the door."