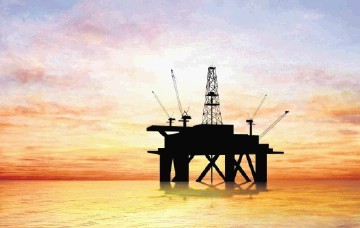 Companies in the oil and gas industry must continue to attract talent even during the decline in oil price, according to an industry leader.
David Liddle, business development executive at the Society of Underwater Technology (SUT) said recruiting talent to explore future scientific approaches and technologies would play a "major role" in reaching new reserves.
His comments come as Energy Voice gets ready for its Offshore Europe event next month focused on the next generation of workers.
Both industry leaders and young people looking to come into the industry have given their backing to the event which takes place at the Tivoli on Wednesday, September 2.
At the event, a panel which includes industry leader Sir Ian Wood, Derek Leith office managing partner at EY Aberdeen and the firm's UK head of oil and gas taxation and Offshore Europe co-
chairman Michael Engell-Jensen, will discuss the latest research findings.
The event on September 2 is being held in partnership with RGU, Burness Paull, EY, Douglas Westwood, Fifth Ring and AVC media.
To sign up for the event click here.
Liddle said:"We must continue to support and attract talented young people into our industry, even when it is a tough operating climate. There is still a significant future for oil and gas production and discovering new scientific approaches and technologies will play a major role in tapping into the harder to reach reserves.
"As a Society, we support the next generation through our international educational grants as we want to encourage the different thinking that will enable advances. I'd encourage young people to get involved with special interest groups such as those offered by SUT, which can open up a world of possibilities in underwater engineering or come and sit in on our deepwater sessions at Offshore Europe and find out about cutting-edge technologies that are helping industry go deeper than ever before."
Energy Voice has also unveiled its last leg of research and participants will have the chance to win a Breitling Superocean 42 courtesy of Finnies the Jewellers by taking part.
The project was launched in response to falling oil prices, which placed the global energy market under pressure.
Energy 2050 – Securing our Future was launched at the Offshore Technology Conference in Houston in May in partnership with Robert Gordon University (RGU), law firm Burness Paull, EY, Douglas Westwood, Fifth Ring and the University of Oklahoma.
The final tranche will look at how to fuel the conversation and encourage the next generation of industry leaders and assess the future of the North Sea.
Take part here.
Young people have echoed the sentiments of senior figures by calling for more to be done to encourage fresh talent into the industry.
SPE student chapter at the University of Aberdeen president Adam Zalewski said it was important young people know the industry is still open to newcomers.
Speaking to Energy Voice he said: "The good years behind us have attracted high volumes of young people into the industry, many of which are in the university pipeline. Personally, I believe that the volume of candidates does not equal talent.
"The message I would like to see out of the industry is that there's still a place for young people. You may not be able take on board all the good candidates, but if you will not take on the best talent, you will lose them forever.
"Talent is a limited resource and can't be compensated for by massive recruitment drives in years to come.
"We need to be told there is still a place for us – that the industry has not shut the door."