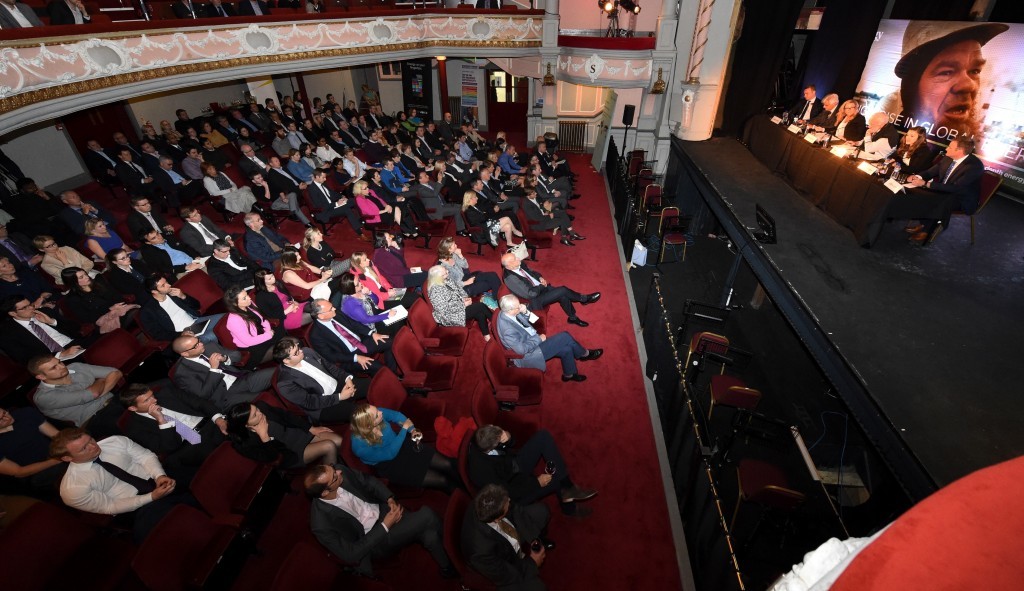 Energy Voice brought together an expert panel and an informed audience for Energy 2050 – Securing Our Future, offering a unique insight into where the oil and gas industry is headed in coming years.
The panel included Sir Ian Wood, EY managing partner Derek Leith, Andrew Reid, chief executive of Douglas-Westwood,Rebecca Wain, a 24-year-old graduate geologist and Michael Engell-Jensen, co-chairman of Offshore Europe. Energy Voice editor Rita Brown chaired the event.
More than 300 people attended the event at the Tivoli theatre in Aberdeen earlier this month.
#OG2050 was supported by Burness Paull, RGU, EY, AVC, Fifth Ring and Douglas Westwood.