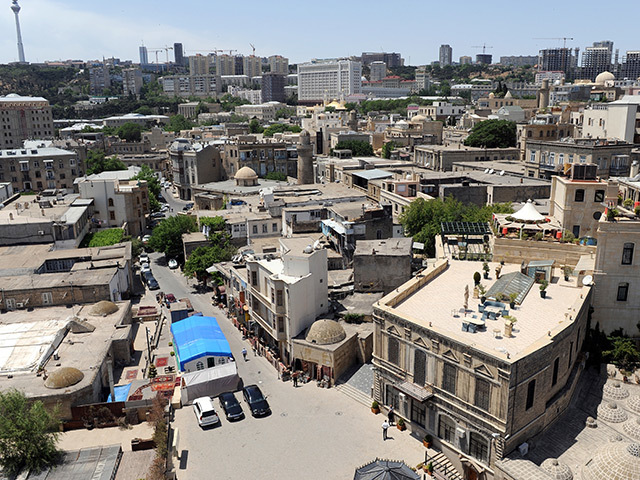 The International Monetary Fund (IMF) today urged Azerbaijan to boost reforms and diversify its economy in order to withstand a plunge in global crude prices which has badly hit growth, budget revenues and the manat currency.
The Caucasus nation of about 10million people relies on oil and gas exports to cover 75% of its revenues and the nosedive in oil prices has triggered a sharp fall in the manat, further increasing pressure on the state budget.
Azerbaijan's currency reserves tumbled by 65% to £3billion as of February 1, from £8.7billion a year earlier, mainly due to market interventions by the central bank.
Azeri gross domestic product grew by just 1.1% last year, down from an original target of 3.3% and from 2.8% in 2014.
Mohammed El Qorchi, the head of the IMF's fact-finding mission, said: "Looking ahead, economic growth and balance of payments pressures are likely to remain major challenges for the authorities in the near term.
"The authorities are well placed to overcome these challenges, provided they further strengthen their policy response and given Azerbaijan's substantial buffers."
Azerbaijan's government has approved amendments to the state budget, changing its oil price estimate to $25 per barrel from a previous $50. It also revised its annual inflation rate forecast for 2016 to up to 10-12% from a previous 3.3%.
Parliament has still to approve these and other amendments.
Policy priorities for Azerbaijan include formulating a multi-year fiscal consolidation plan, bolstering the monetary policy framework to support the move to exchange rate flexibility, strengthening the financial sector and pursuing structural reforms, IMF said in its statement.
IMF said it supported the Azeri government's intention to further reduce public investment to more sustainable levels in 2016, with greater focus on project efficiency.
Recommended for you
X

Oil rises after Russia says it is willing to meet Opec producers