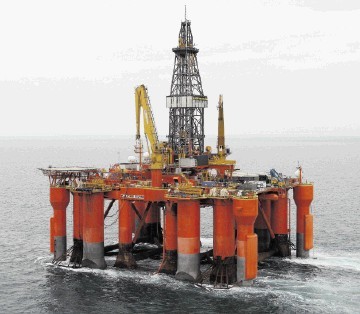 Independent Oil & Gas has agreed on a £10million loan deal with London Oil & Gas.
The North Sea-focused company had proposed the funding in mid-January.
Chief executive Mark Routh said: "This transaction will significantly strengthen our balance sheet and enhances our access to capital, thereby enabling us to capture attractive, value enhancing opportunities created by the current phase in the oil price cycle.
"On satisfying the conditions to draw down, the company will be fully funded for its corporate general and administrative expenses and licences fees until mid-2018 and can now focus upon building an exciting phase of growth."
Routh said the company is ready to remobilise on the appraisal well at the earliest opportunity, following the recent extension to its Skipper licence to the end of 2016.
IOG has named Martin Ruscoe as a non-executive director, with Marie-Louise Clayton stepping down. Ruscoe is currently a director of London Group, which London Oil & Gas is part of.
Clint Redman is joining as head of corporate finance. Eric Bosshard was named technical advisor to the board.
Redman is currently head of corporate finance at London Oil & Gas. Bosshard is currently president and technical director at London Oil & Gas.