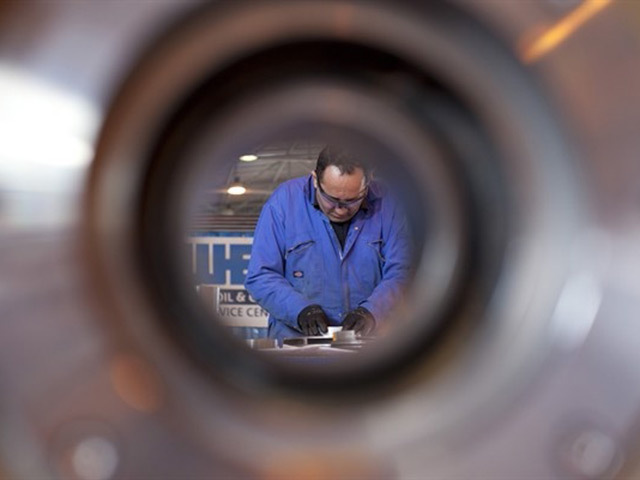 Struggling Scottish engineering firm Weir Group was forced to do a U-turn over directors' pay following a shareholders' revolt at yesterday's annual general meeting.
In a resounding defeat, the company's executive remuneration policy was voted down by 73% of shareholders, despite chief executive Keith Cochrane taking a pay cut of more than a quarter, leaving him with just over £1milllion.
Their objection was linked to the proposed introduction of share options for executives which will pay out regardless of the company's performance, a rarity in UK boardrooms.
The practice of paying restricted stock has been mooted as an alternative to long-term incentive plans, which have been blamed for the perceived spiralling of boardroom pay.
But Weir, which saw its pre-tax profits plunge 47% to £220million last year, acknowledged the policy had not gained "sufficient support" and would not now proceed.
The Glasgow-based firm said "a majority of shareholders were uncomfortable" with the restricted stock awards, which did not "follow standard UK practice".
In light of the rout, Weir said it would revert back to the system shareholders had approved the previous year.
Weir Group chairman Charles Berry said: "The policy was designed to ensure fairness and consistency across senior management levels and followed extensive consultation with shareholders, who held a wide range of views.
"The board looks forward to further engagement with shareholders regarding remuneration, as we jointly develop a revised policy for consideration in future."
The vote came after Weir published a trading update in which the group stuck to its full-year outlook despite its first quarter trading exceeding expectations.
Weir, which makes pumps, wellheads and valves, said its first quarter had been better than expected, though orders from oil and gas clients were cut in half.
The company, which employs about 14,000 people in more than 70 countries, was among the top 10 risers on the stock market yesterday, up 87p to £12.13.
Also yesterday, another Glasgow firm with operations in oil and gas, Aggreko, stuck to its gloomy prediction for lower profits this year, sending its shares up 34p to £11.15.
Aggreko, a supplier of generators to a range of industries, including oil and gas, said it would be "slightly" worse off than last year, when it saw pre-tax profits drop £37million to £252million.
Aggreko provided the forecast in a trading update which showed revenues had gone down 17% in the first quarter of this year.