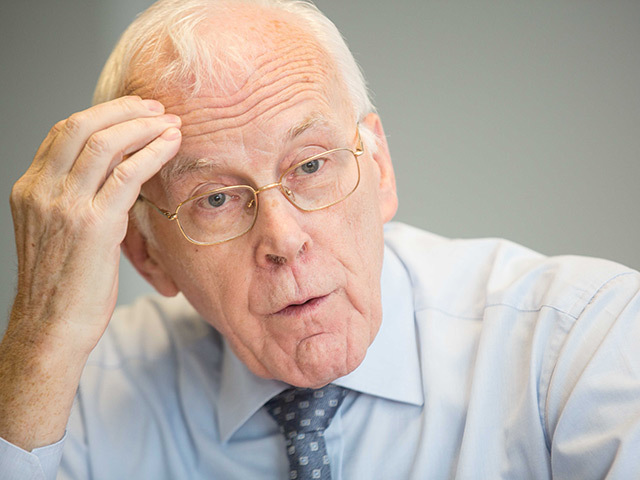 The search for a chief executive officer for Aberdeen's proposed £180million Oil and Gas Technology Centre (OGTC) is under way, the body behind the project said today.
Opportunity North East (ONE) – a private sector organisation led by Sir Ian Wood – said the boardroom line-up had been completed and recruitment firms had been commissioned to find candidates for the chief executive role.
Recruiters are also on the hunt for three managers to oversee the "solution centres" which will be set up as part of the OGTC's work.
The aim is to fill the positions by September, by which time the OGTC hopes to have formally secured funding from the Aberdeen City Region Deal.
Sir Ian said the posts would be attractive propositions for industry leaders considering the support the project has received from government.
The creation of the OGTC is aimed at helping the north-east of Scotland become one of the top three centres globally for oil and gas technology development and deployment.
The OGTC is expected to play a key role in efforts to squeeze as much oil from the North Sea as possible, anchor the supply chain in the north-east, and retain high-skilled jobs in the region.
The solution centres will tackle the immediate challenges facing the industry, including asset integrity, well construction, exploiting small pools and decommissioning.
Sir Ian, who is chairman of OGTC's board, said: "The OGTC is a transformational project for the oil and gas industry in the UK and for the north east of Scotland. The aim is to fundamentally change the oil and gas innovation and technology landscape, with a mechanism of delivery driving integrated change.
"By creating the OGTC, backed by £180 million of funding via the Aberdeen City Region Deal, and successfully addressing current industry technology challenges we will become recognised as one of the top three centres globally for innovation and technology development and deployment with a particular focus on subsea production, drilling and wells, mature basin asset management, ensuring decommissioning excellence, and oil and gas data science.
"The OGTC's work will create and sustain a  high value talent pool with world-class expertise in energy in and around Aberdeen, which is home to two universities delivering world-leading energy related research, development and commercialisation.
"With significant support from industry, government and its agencies there is an unrivalled opportunity to realise these ambitions and to attract senior industry talent to the leadership roles that we are now recruiting for."
The board members of the OGTC are:
Chairman: Sir Ian Wood
Vice chairman: Archie Kennedy, non-executive director at Bibby
Andy Samuel, head of the Oil and Gas Authority
Angela Seeney, OGA director of technology, supply chain & decommissioning
Ray Riddoch, managing director at Nexen UK
Colette Cohen, senior vice-president at Centrica
Prof Paul de Leeuw, director of the oil and gas institute at RGU
Prof Paul Hagan, vice-principal at RGU
John Scrimgeour, executive director at Aberdeen Institute of Energy
Jeremy Kilburn, senior vice-principal at Aberdeen University
Melfort Campbell, founder of Imes Group
Maggie McGinlay, director of energy at Scottish Enterprise
Mike Fleming, co-founder of Gas2
Neil Sims, regional director at Expro