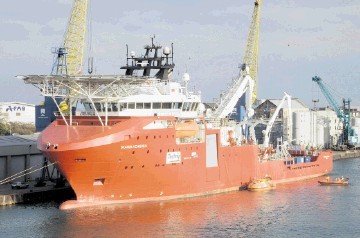 DOF Subsea has been awarded several ROV and diving contracts for its Skandi Achiever in the North Sea and the North America region, securing utilisation of the vessel until the end of October 2016.
Following completion of ongoing commitments in the North Sea, the vessel will mobilise to Canada for ROV and light construction activities with a major oil & gas operator before transiting to the Gulf of Mexico to support saturation and surface diving projects.
In Brazil, Petrobras has awarded a new contract for the vessel Skandi Vitória securing utilisation for the remainder of 2016. The vessel is owned through a joint venture together with Technip.
Chief executive Mons Aase, said: "I am very pleased with the contract awards, and our global organisation's ability to secure utilisation in a challenging market."
No details about the contracts or their day rates were disclosed.
Recommended for you
X

Dana Gas CEO expects 'bumpy road' for oil as shale sets floor