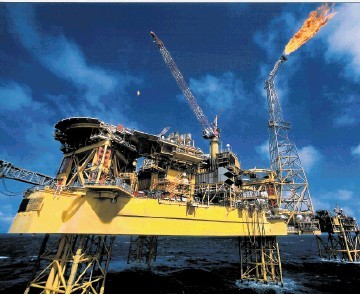 Industry body Oil & Gas UK said it would support its members through the "transition ahead" after voters chose to back Brexit.
The historic vote, which saw the highest electoral turnout since 1992, was won by a margin of just a few percentage points.
Both Shell and BP have said they will work with the UK Government moving forward to support the country's energy industry.
A spokeswoman said: "Oil & Gas UK respects the democratic decision of the UK people and we are ready to move forward.
"Throughout the referendum campaign Oil & Gas UK has maintained its political neutrality – we are a trade association with a broad range of members who will undoubtedly have their own views on EU membership.
"As ever, our role is to represent our members throughout the transition ahead.
"We hope that all those involved will now come together and work constructively to make this transition as smooth as possible and we ask that the UK Government clearly outlines the process which will follow to minimise any potential period of uncertainty.
"The UK oil and gas industry is at a critical juncture and we need to ensure the UK Continental Shelf continues to attract investment and be seen as a great place to do business.
We will be consulting closely with our members in the coming weeks and look forward to engaging with all governments to play our part in this process."
Recommended for you

Rallying call as industry warns that 20% of UK subsea capability lost