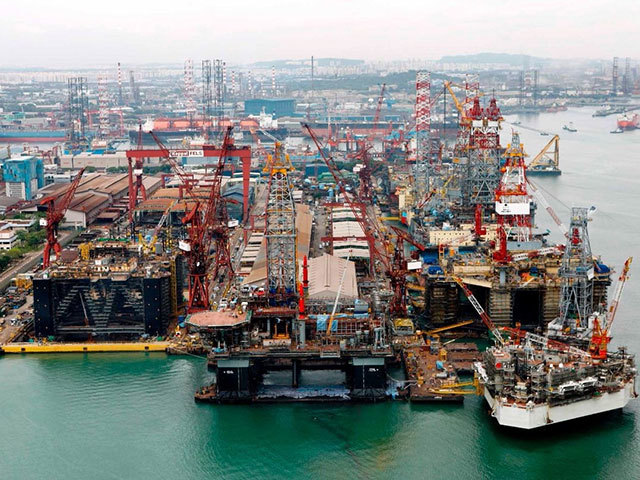 Keppel said "certain transactions" linked to a former agent in Brazil "may be suspicious", according to an internal investigation.
The firm made the statement in a filing on the Singapore Exchange (SGX).
It comes months after the Singapore-based firm vehemently denied corruption.
The firm re-emphasized its zero tolerance policy towards illegal activity yesterday.
The payments in questions relate to the possibility of a former agent giving bribes in exchange for business from embattled Petrobras and the now bankrupt Sete Brasil.
Sete Brasil accounts for 40% of Keppel's net order book of $8.2billion.
Keppel's shares fell as much as 2.8% in the wake of the announcement, closing at $5.30.
A company spokesperson said: "Keppel has notified the authorities in the relevant jurisdictions of its intention to cooperate and work towards the resolution of the underlying issues arising from or in connection with the transactions.
"The matter continues to be under review and Keppel will make further announcements as appropriate. Shareholders are advised to exercise caution when dealing with the securities of Keppel."