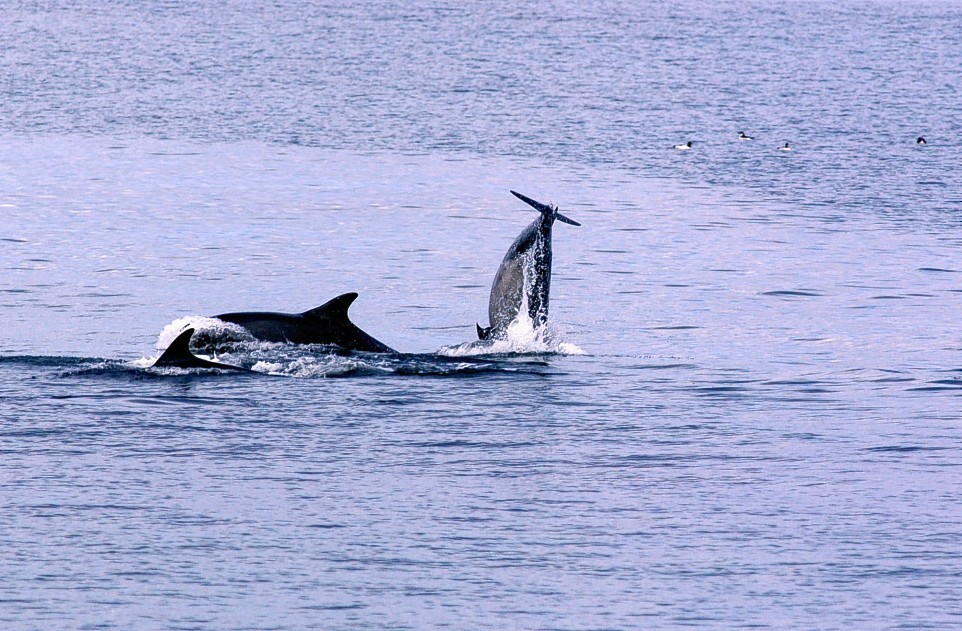 A Highland community council has fired a shot across the bows of a major campaign opposing controversial ship-to-ship oil transfers near a dolphin hot-spot in the Moray Firth.
All seven Invergordon councillors attending a routine monthly meeting on Wednesday ended a debate on the Port of Cromarty Firth's licence application by voting unanimously to register their support.
In the wake of the port's recent annual general meeting, councillors discussed the issue before gauging the watchdog's thinking.
Council secretary Fiona Porter said: "The port supports the town. It works well with all the organisations in the town and we feel it's the right way to go."
Welcoming the vote, the port's chief executive Bob Buskie said the Invergordon council was one of the biggest in the area, "representing 22% of the people who live around the shores of the Cromarty Firth."
He said: "They've weighed up the facts about ship-to-ship and have made this decision independently."
Duncan Bowers of the Cromarty Rising campaign group, which fears environmental disaster if any of the oil transfers go wrong, said: "There are pockets of people supporting them and I suppose those are the people who get jobs."
Iain Bruce of the recently formed Nairnshire Coalition of Community Councils, which emerged because of the campaign, said: "It's easy for Invergordon to offer that support because it's not on their beach – it's outside The Sutors.
"We're more local to the issue than they are."
The Nairnshire protesters plan to host a major protest on Nairn Central Beach at 2pm on Sunday, to demonstrate the scale of opposition around the firth to the port's plans.