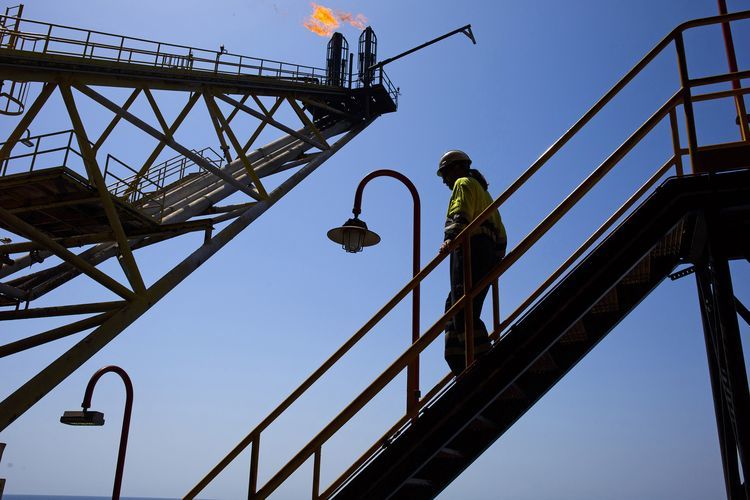 Oil prices at $60 a barrel would be "ideal" for OPEC, as higher levels risk sparking a recovery in competing supplies from the U.S., according to Nigeria's petroleum minister.
The "urgency" felt by the Organization of Petroleum Exporting Countries and its partners to end the oil rout will ensure they adhere to their Dec. 10 agreement to cut supplies, Emmanuel Kachikwu said in a Bloomberg Television interview. The accord should push prices — at about $56 today — a bit higher, yet not enough to trigger a comeback in U.S. shale, according to the minister.
"Sixty I think would be ideal," he said. "Once you begin to trend past mid-60s, you're going to have a surfeit of shale producers jump back into the market. Technology is improving with shale every day, and so the cost of production is continuing to drop."
Oil prices have surged to the highest since July 2015 after a coalition of producers, drawn from OPEC as well as rivals such as Russia and Kazakhstan, finalized an accord at the weekend to reduce production and end a three-year glut. The deal marked a reversal for OPEC, which since late 2014 had argued that any cutbacks would simply be filled by shale drillers in North America.
"It's survival," Kachikwu said. "At the end of the day, oil is money and economies are hurting and are hurting badly. It's the economy, stupid."
Read more: Shale industry cheers OPEC as group abandons two-year policy
Nigeria, along with Libya, was exempted from any obligation to cut as both countries continue to suffer production losses from militant attacks and political instability. The deal will be in place for six months, and may be renewed if necessary.
Nigeria is working to revive production and expects that, once at full capacity, it may be required to lower output by 50,000 barrels a day if OPEC extends the agreement, Kachikwu said. The country aims to pump 1.8 million to 1.9 million barrels of crude a day by the end of January, up from 1.6 million a day last month, he said. It produces a further 300,000 barrels a day of light oil known as condensate.
Within the past two weeks, Nigeria's Brass River oil terminal lifted a "force majeure" clause, in place since May, and the country expects to resume supplies of its Forcados grade in late January or early February, Kachikwu said.
The minister's view of the resilience of U.S. production diverges from that of his Saudi counterpart, Khalid Al-Falih, who said Dec. 10 he expects little response from the U.S. industry next year.
American producers may get a further boost from the policies of President-Elect Donald Trump, who will give enough incentives to let supply "blossom," Kachikwu said. For OPEC, that "makes our job harder," he said.
Recommended for you

Sorry, but for you, oil trades at $250 a barrel