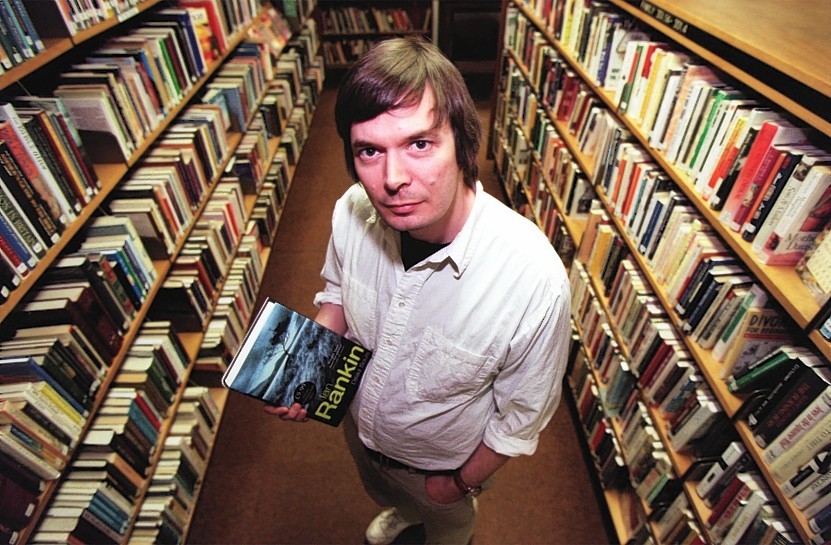 Protesters led by one of the country's best-known authors have been backed by Nicola Sturgeon in their quest to block ship-to-ship oil transfers in the Moray Firth.
At least a hundred north activists, including Ian Rankin, gathered outside Holyrood yesterday to protest the plans, which they believe risk an environmental catastrophe.
Rebus creator Mr Rankin and activists dressed as dolphins mustered outside the Scottish Parliament to urge the government to "get off the fence" and block the plans.
First Minister Ms Sturgeon later told MSPs she was "unconvinced" by the Port of Cromarty Firth's proposals, despite the authority insisting safeguards are in place and that it takes its environmental responsibilities "extremely seriously".
Campaigners fear an oil spill in the area, at the mouth of the Cromarty Firth, would be catastrophic for the environmentally-sensitive waters – home to species such as bottlenose dophins, minke whales and porpoises.
Speaking at the rally, Mr Rankin, who owns a house on the Black Isle and visits regularly, said: "The Cromarty Firth would be a terrible place for an accident to happen and it only takes one accident.
"You can be safe 99.9% of the time but one accident is enough to destroy everything that's there.
"It's such a rich, biodiverse area and, of course, tourism is the lifeblood. If one thing went wrong, it would be hellish."
The decision on whether to allow the controversial ship-to-ship transfers is ultimately one for Maritime and Coastguard Agency (MCA) and the UK Government.
But Scottish Green MSP Mark Ruskell urged the SNP administration to use its environmental powers to stop the plans.
He said: "While the decision to licence the application ultimately rests with the Maritime and Coastguard Agency, Scottish ministers have clear legal powers to protect the environment and the environmental importance of the Moray Firth couldn't be clearer.
"They need to put their foot down and show whose side they are on."
Speaking at First Minister's Questions, Ms Sturgeon told MSPs: "On the basis of the current information, the Scottish Government is unconvinced that ship-to-ship oil transfers can or should take place at anchor in the Cromarty Firth without resulting in an unacceptable risk to the marine environment, in particular a European designated area for bottlenose dolphin."
A spokeswoman for the Port of Cromarty Firth said not allowing ship-to-ship oil transfers could hamper "ambitious" plans for development – and cost more than £500,000 a year.
She added: "We fully appreciate that the environment in which we operate is extremely special, and we are legally bound to protect it."
An MCA spokeswoman said the protection of the marine environment was a "top priority".
She added: "The forthcoming application assessment will take full cognisance of all environmental, economic and social implications that may emerge and Scottish Government officials will form an integral part of the assessment process."