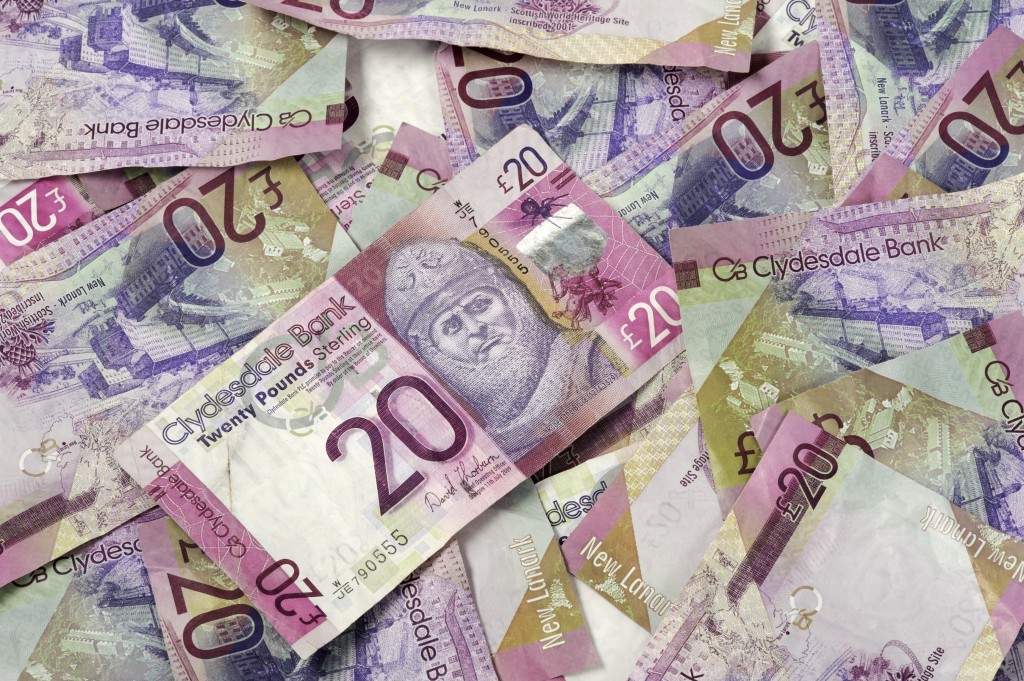 Part of a £10million government fund set aside for oil and gas research and development (R&D) projects in Scotland has been handed to a firm led by two American billionaires, it has emerged.
Recently Scottish Enterprise awarded a grant of £431,000 to Howden Compressors, which it said has found trading to be "increasingly challenging due the global oil and gas market downturn".
The Renfrewshire-based company is owned by Colfax Corporation, a US conglomerate worth an estimated $4.5billion (£3.7billion). The New York Stock Exchange-listed company was founded by billionaire brothers Mitchell and Steven Rales.
Colfax acquired the UK-based Howden as part of a £1.5billion deal to buy its parent company Charter International in 2012.
Scottish Enterprise said the grant would assist a £1.2million project to develop and expand Howden's range of oil-free screw compressors. The firm employs 350 staff at its Renfrew manufacturing facility.
The choice of grant recipients raised questions over whether Scottish Enterprise was wise to hand public money to vast international companies.
Alexander Burnett, Scottish Conservative energy spokesman, said: "Investment is research and development is vital for any industry, not least for the oil and gas sector given the recent downturn.
"It is equally important, however, that public money is spent wisely.
"There are a host of innovative small to medium sized companies in the energy industry – and in the Aberdeen area in particular – who could benefit from this type of funding.
"Taxpayers will rightly wonder why some of these multi-nationals need a helping hand from government when other smaller firms are struggling."
Last year Scottish Enterprise pledged £10million in grant funding to help more oil and gas and supply chain companies invest in R&D in the wake of the collapse in oil prices.
It said 70 projects have been supported since February, which have attracted a further £16million investment from the companies.
The enterprise body did not reveal the list of projects handed cash as they are "commercially sensitive".
But a handful of the projects made public included a £434,126 grant to OneSubsea, a division of Houston-based oil field services giant Schlumberger. The funding backed a £1.8million R&D project that created five new jobs and safeguarded a further 35 roles in Aberdeen.
Meanwhile, another firm based in Scotland and backed by major international private equity firms won a £1.1million grant for development of a new pump system based on patented magnet technology. Zilift estimated costs for the research at £2.3million in a project creating three new jobs in Aberdeen. Scottish Enterprise said the product would have faced a two year delay without the funding boost.
Zilift was established in 2009 and is backed by a consortium of six private equity investors including the venture arm of state-backed oil and gas giant, Saudi Aramco.
Furthermore, a smaller Scottish software engineering firm Sciencesoft, based in Glasgow, received £1.5million R&D funding towards its £3.6million project to develop an integrated solution for chemical enhanced oil recovery (CEOR) reservoir simulation.
David Rennie, the quango's international sector head for oil and gas, said: "Oil and gas companies are continuing to face some very difficult decisions regarding investment.
"The slowdown in the sector means they don't always have the necessary funds to invest in areas such as innovation; yet it is such investments which will make the most significant impact in the long term – increased efficiencies, productivity and, above all, competitiveness."
Adrian Gillespie, managing director of growth companies, innovation and infrastructure at Scottish Enterprise, said: "Increasing business innovation investment is critical to maintaining Scotland's global competitiveness.
"As Scotland's innovation agency, we want to encourage more companies to invest in innovation and R&D as this leads directly to internationally competitive products and services.
"It is particularly important for Scotland's oil and gas sector as it can drive cost reduction and diversification into new markets."
Recommended for you

Equinor will pay £834m less in tax if Rosebank is approved, campaigners argue