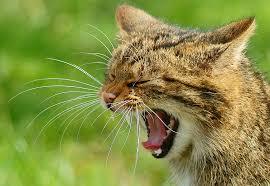 Statoil was today celebrating after its wildcat made an oil and gas discovery.
The Norwegian Petroleum Directorate (NPD) said the operator recorded the find five kilometres northwest of the Norne field in the Norwegian Sea and about 200 kilometres west of Sandnessjøen.
The preliminary estimation of the size of the discovery is between 20 and 80 million barrels.
"It's great kicking off the new year with a discovery," said Jez Averty, senior vice president for exploration in Norway and the UK.
"We make this discovery one year after the announcement of the licence award at the 2016 Sandefjord conference. We are satisfied with already completing the well and happy to be able to announce Cape Vulture as a commercial discovery. This shows the importance of new acreage, demonstrates our ability to quickly test new opportunities, and emphasises that looking at mature areas in new ways may pay off."
A NPD spokesperson added: "The well encountered petroleum at two levels in the Lange formation. In the primary exploration target, the well encountered a total oil column of about 5 metres with an overlying gas column of about 13 metres, of which 3 and 10 metres, respectively, were in sandstone with moderate to good reservoir properties.
"In the secondary exploration target, the well encountered an approx. 8 metre oil column, of which 5 metres were in sandstone with moderate to good reservoir properties."
Statoil will now consider further delineation of the discovery with regard to a potential development via the Norne FPSO.
The well is the 27th exploration well in production licence 128. The licence was awarded in licensing round 10-B in 1986.
The Cape Vulture discovery opens up for further exploration opportunities in the area, according to Statoil.
"We are very pleased with this discovery", said Siri Kindem, Statoil's senior vice president for Operations North.
"Norne is already a much greater success than we expected when the field was discovered. It has been the backbone of our ventures in the north from the very beginning and discoveries such Cape Vulture contribute to Norne's long life, and to maintaining activities in the Norwegian Sea."
The find comes after Statoil said it would increase its exploration activity by 30% in 2017.
The Norwegian operator has plans to drill 30 exploration wells. The strategy includes three new wells in the UK North Sea. Read more here.
Recommended for you

Norway well-slot: Lupa discovery for Var Energi