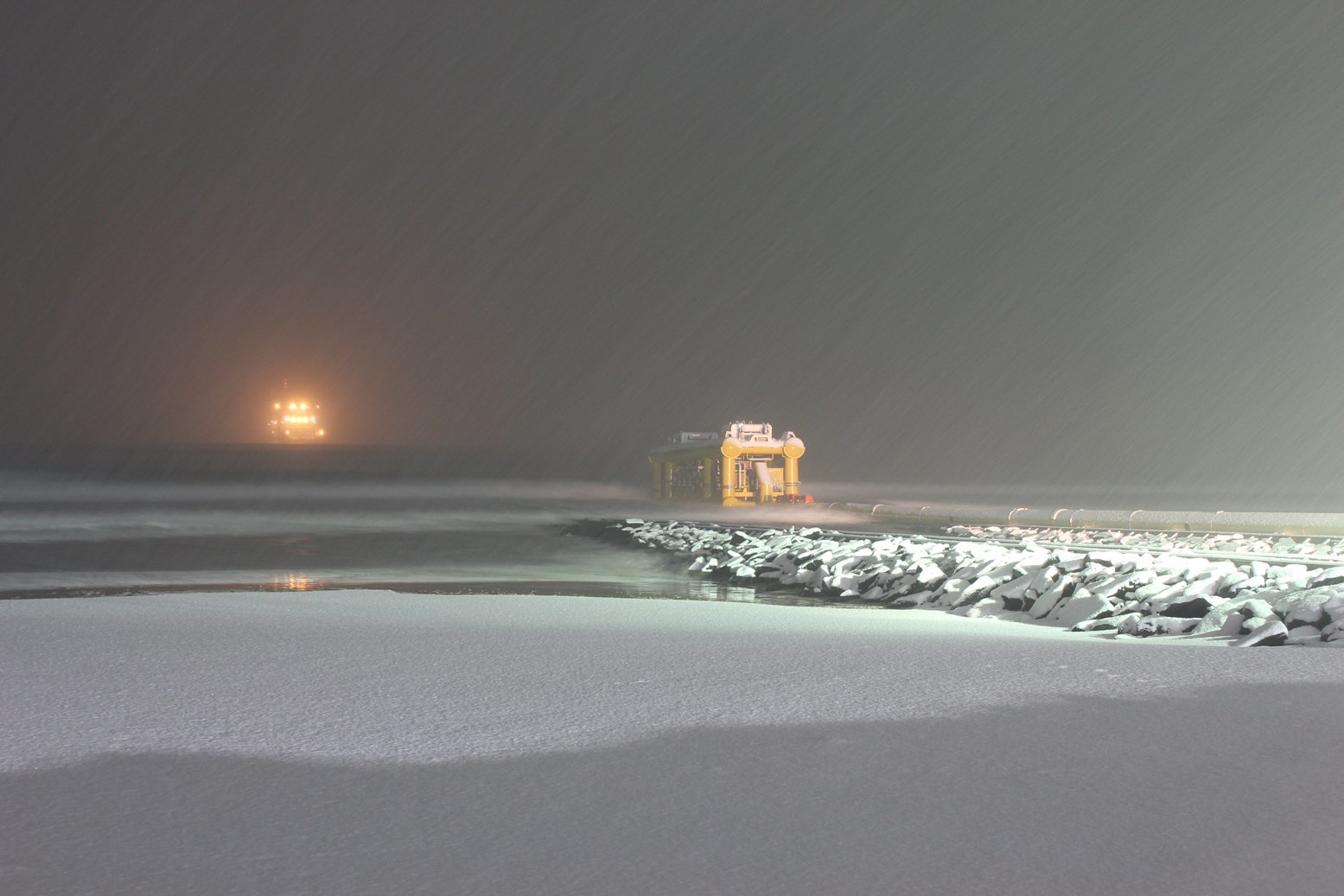 Snow day at Subsea 7's Pipeline Bundle fabrication facility at Wester site in Wick, North East Scotland. #PhotoOfTheWeek pic.twitter.com/xDdzsJDgRj

— Subsea 7 (@Subsea7Official) February 3, 2017
Subsea 7 have posted a stunning picture of its snowy Scottish yard on social media.
The site at Wester, near the harbour town of Wick in Caithness, is one of the longest fabrication sites in the world – and among the coldest.
Dozens of workers regularly brave below zero degrees Celsius in order to weld towheads and huge lengths of pipeline together.
The pipe sections are brought ashore at Inverordon, while the tow heads come in Wick by boat.
The process of moving the towhead to the Wester site brings the town to a virtual standstill for several hours, as lampposts and walls are removed to allow the heavy equipment to be transported.
Once completed, the pipeline bundles are rolled out on a railway track into the bay, where they are towed away by tugboat to their final destination in the North Sea.
Recommended for you
X

Costly delays upset reactor renaissance, keep nuclear at bay