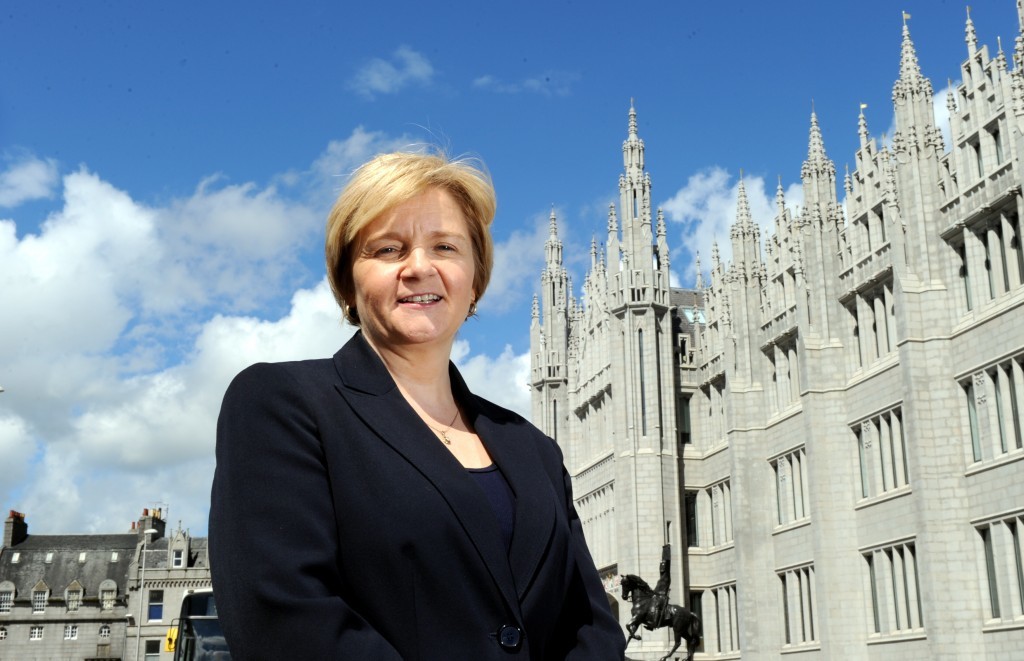 Aberdeen City Council is considering a £26million business rates freeze to offset "crippling" rises in rates – but has frozen out oil companies from the deal.
The potential change is one of a number of options being put to councillors at next week's budget, which would provide 100% relief to around 1,500 Granite City businesses who face a jump of more than 30%.
However, the £26.7million plan would exclude more than 500 oil companies.
Other options would reduce rates by less and some only focus on oil and gas companies.
The new regime is due to come into force by April with some firms facing rises of up to 200%.
There has been anger in the north-east as the rates are based on 2015 levels before the full effects of the crucial oil and gas sector was fully felt.
Last night, council leader Jenny Laing said the authority would do "what it can" to help those affected but urged the Scottish Government to carry out a revaluation.
She said: "If a revaluation isn't done then they will have to increase our grant significantly because businesses could really suffer from this."
Business leaders in the city cautiously welcomed the idea.
Paul Clarkson, a director of the PB Development Company who own a number of bars and nightclubs in Aberdeen, said: "People have told me the increase will be the nail in the coffin for their business."
Adrian Watson, chief executive of Aberdeen Inspired said: "Some of my levy payers have told me they are very worried about the impact of these changes.
"It is causing real anxiety, especially in the hospitality sector."
James Bream, research and policy director at Aberdeen and Grampian Chamber of Commerce, said: "The chamber and our members will obviously be interested to see the outcome of discussions at Aberdeen City Council.
"We will follow this with an approach to the Scottish Government to ensure they deliver resources for the region given the acceptance our businesses are facing 'exceptional circumstances."
But SNP group leader Stephen Flynn said the local authority had been provided with around £4.4million from the Scottish Government to offset the rises already.
He said: "We do have to be realistic on what the council can afford.
"The hospitality sector in particular has been one of the hardest hit so there should be some investigation into how that can be helped."
Finance Secretary Derek Mackay said: "We will work with councils on proposals to provide local support to businesses affected by a revaluation and we have welcomed Aberdeenshire Council's plans to offer up to £3 million for local rates relief support. We are fully committed to further engagement with the business community and stand ready to work with councils considering any options to provide support for businesses locally.
"Our actions on business rates already mean around 8,000 businesses in Aberdeen city and shire will pay no rates next year and 400 businesses have been taken out of the Large Business Supplement. We have also reduced the poundage rate to bring down costs for those affected by a revaluation."
Recommended for you

Aberdeen commercial property investment market turns corner