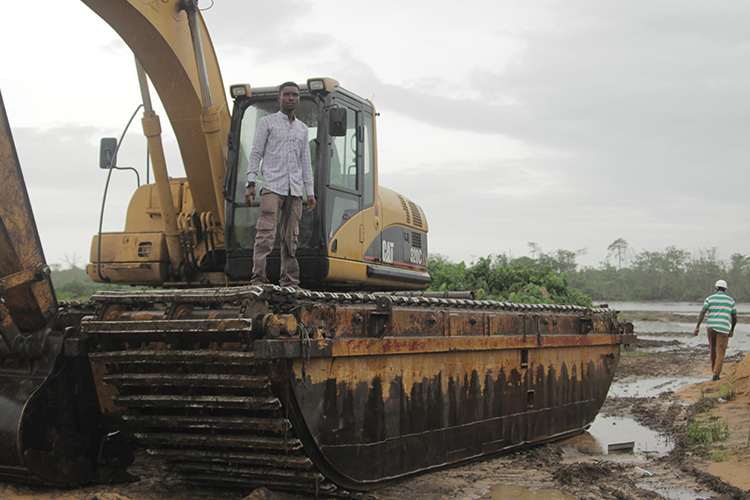 Lekoil today confirmed has kick-started production its Otakikpo Marginal Field.
The firm, which focuses on exploration in Africa, confirmed its six kilometre offshore pipeline leading from the storage tanks to the tanker offloading manifold has been completed and commissioned and all onshore facilities and the offshore pipeline have been fully commissioned and signed off by the regulators.
The field was jointly developed by Green Energy International Ltd as the operator and Lekoil as technical and financial partner.
Chief executive Lekan Akinyanmi said "Lekoil is now a producing company. I would again like to thank the entire team that has worked so hard on this project, our partner Green Energy, our investors and debt financiers, our host communities and our government regulators for their continuing support.
"The Otakikpo project began in a swamp location with no infrastructure and our team delivered production in under two years with, importantly, nearly 915,000 hours without any lost time injuries. I am extremely proud of our people's achievements."
Initial production rates are 5,000 bopd. The company is targeting 10,000 bopd in the second quarter of this year.
Otakikpo is sited in a coastal swamp location in oil mining lease (OML) 11, adjacent to the shoreline in the south-eastern part of the Niger Delta.
Lekoil Nigeria exercises the rights and benefits of its 40% Participating and Economic interest in Otakikpo via the Farm-in Agreement and Joint Operating Agreement signed in May 2014 with Green Energy International Limited
Recommended for you
X

Shell shakes up oil trading world with brash Brent buying sprees