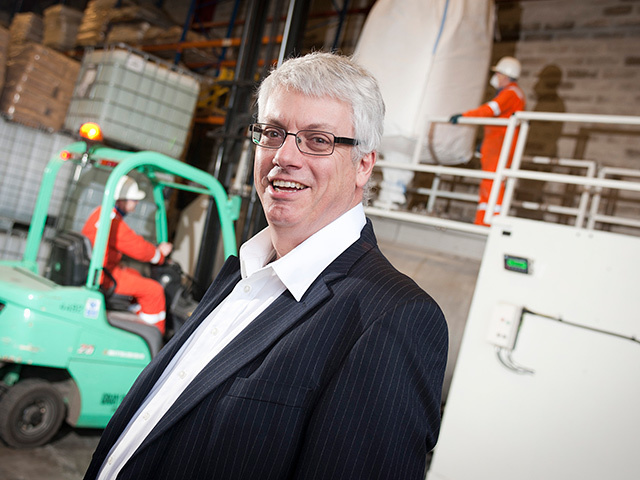 "We've gone from smoked salmon and caviar to baked beans on toast.
"We've had to make some difficult decisions, just like a lot of companies."
That's how Aubin Group's chief executive Paddy Collins sums up surviving the North Sea downturn.
Like many others in the industry, the Aberdeenshire based oil and gas pipeline service firm had to tighten its purse strings and reduce its headcount to get through a turbulent 2016.
But cutting costs and becoming more competitive was the only way to get through to the other side, according to Collins.
The Ellon business, which also provides pipeline pigging solutions, managed to narrow its full year operating loss to $0.8 million in 2016, from a loss of $1.1million in 2015.
This was despite a non-recurring $500,000 restructuring cost.
Turnover increased to $12.8million, with gross profit improving $2.3million in 2015 to $3million.
Collins said "It's 'just awful' now instead of being 'absolutely awful', like it was.
"We've had to let some people go, reluctantly. But we've kept on our product development and R&D effort to the same degree as we had before. And we've kept on our young graduates and are working on developing them as the future of the business."
The chemical solutions and technology firm CEO describes the last 18 months as "extremely difficult".
With the bulk of the firm's business in Middle East markets, the firm managed to avoid the worst of the North Sea fallout at the start of the downturn.
But as falling Brent prices started impacting globally, it was not long before the crunch kicked in.
Cue the restructuring. Some of the 15 losses were layoffs, some were people choosing to leave. It slimmed the company down to around 40 employees.
Collins said he has followed almost everyone that has left the firm and is happy to report that they all found employment elsewhere – a silver lining for him.
With costs now balanced Collins is looking to the future.
Aubin has two 'blue sky' projects in the pipeline – a "game-changing" well abandonment technology and a a under-development subsea lifting system.
But it is also about looking at what they can offer a market which is still suffering in many parts.
"We're tried to keep the future, the innovative side of our business.
"The future is going to require us to have good products and good technology that meets what the market needs.
"We are also going back and looking at our product line, looking at our technology and looking at what the rest of the market is offering to see if we can thing ourselves and make cheaper, quicker and easier to use.
"That's the drive; cheaper, quicker and easier."
Recommended for you

Sky not the only limit in future North Sea aviation