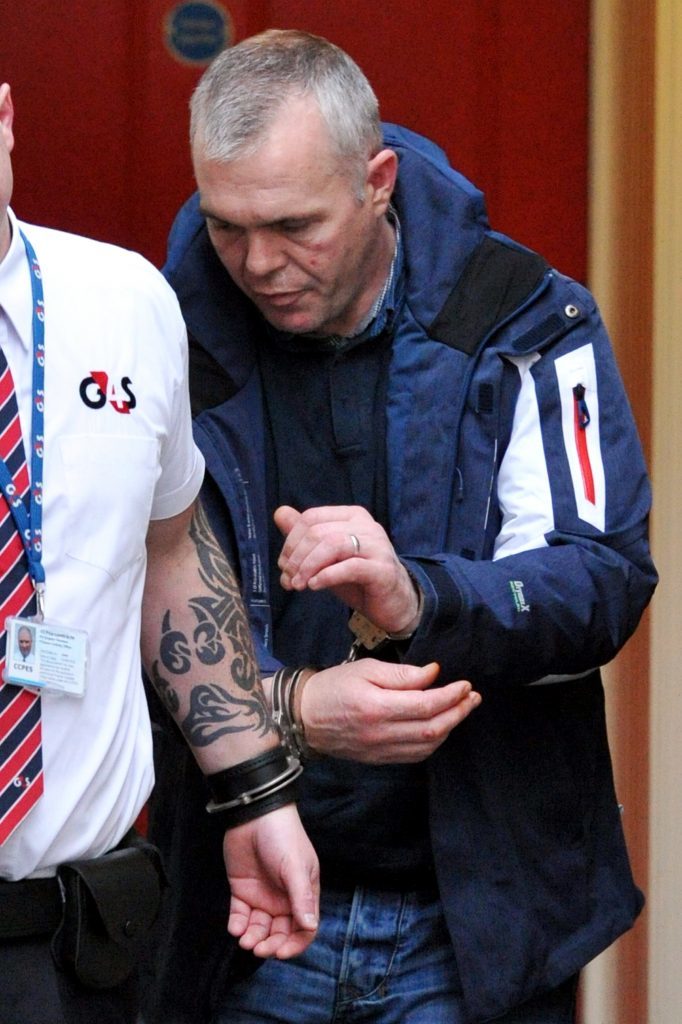 An offshore worker who stabbed his wife after going on a nine-day drinking binge when he lost his job has been jailed.
Steven Cowie knifed his wife twice in the back as she tried to flee from the kitchen of their Portknockie home.
She screamed to her four-year-daughter to get out the house, before running into the street shouting "he's stabbed me, call the bobbies".
But despite being seriously injured, Elgin Sheriff Court heard yesterday that Louise Cowie was still willing to take her husband of eight years back.
The court heard that prior to the incident, Mrs Cowie and her daughter had moved out of the family home due to concerns about Cowie's drinking problem.
On November 2 last year, she took the girl to visit her father at the house on Victoria Street after being assured he was sober.
He began talking about rekindling the relationship, but got angry when Mrs Cowie walked away and turned down his advances.
Cowie grabbed his wife by the throat and squeezed it.
Fiscal Kevin Corrins told the court: "Once Mrs Cowie was taken hold of, she could see a yellow paring kitchen knife in his right hand.
She was in fear for her life at that stage and attempted to move the accused's hand – that was unsuccessful.
"She attempted to strike him with her knee but was out of reach. Somehow she managed to break free of the accused's grip."
But when she got to the front door Cowie attempted to stop her escape and stabbed her twice in the back as she squeezed through a small gap in the doorway.
As she ran to the door she shouted for her daughter, who was upstairs at the time, to get out the house.
Mrs Cowie went to a neighbour for help, while a friend of Cowie's went to collect her daughter.
Mrs Cowie was taken to the high-dependency unit at Dr Gray's Hospital in Elgin, with two stab wounds nearly an inch long on her back, and a collapsed lung.
When he was arrested, Cowie immediately confessed and said things had "got a bit out of hand", the court heard.
Defence solicitor Matthew O'Neill described his client as the most remorseful person he had ever seen in the dock and stressed there was nothing more important to him than his wife and child.
He said: "Unfortunately in the nine days before this incident Mr Cowie was consuming alcohol to massive excess. When I met him on November 3 he was almost a broken man as a result of being arrested and the amount of alcohol he had consumed."
Cowie was jailed for 36 months after admitting assault to severe injury, permanent disfigurement and danger of life.
Sheriff Chris Dickson also ordered him to be under supervision for 12 months when he is released.
He said he did not want to think about what the consequences could have been had Mrs Cowie ended up trapped in the house.
He said: "Fortunately your wife managed to escape out the small gap in the door. If she hadn't then one can only speculate about what would have happened."