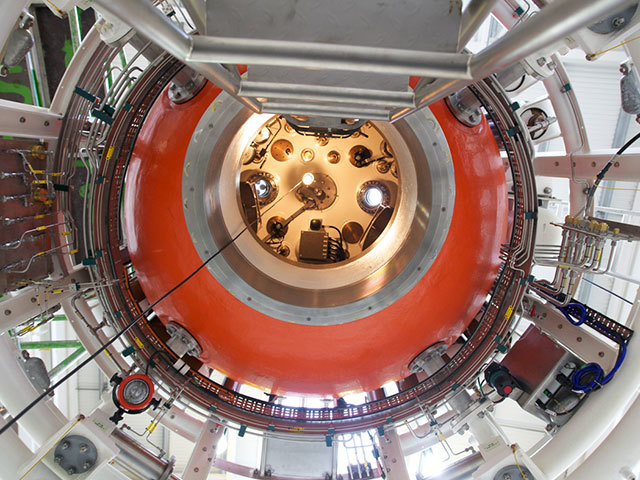 More north-east oil and gas subsea technology is on its way to China after a £13million deal struck by a new joint-venture of marine services company James Fisher and Sons.
One of the biggest professional salvage companies in China, Shanghai Salvage, turned to Wuhu Divex Diving (WDD) – a partnership between Fisher subsidiary JFD and China's Wuhu Diving Equipment Factory – for another saturation diving system.
A previous system supplied by Fisher to Shanghai Salvage achieved China's record deepest saturation dive in 2014.
Last November, Fisher revealed it had secured a £35million deal with the same customer to supply technology for salvage work at extreme depths.
That contract was for one of the deepest saturation dive systems in the world, capable of working at depths of up to 1,600ft, or nearly six times the height of the Mitchell Tower at Marischal College in Aberdeen.
The latest deal is the first for the new joint-venture, which was set up just a few months ago to manufacture advanced diving systems for the Chinese market.
WDD will design, build and supply a 12-man system suitable for work down to around 990ft.
JFD operates globally from locations including Westhill in Aberdeenshire.
It was created in 2014 through the merger of James Fisher Defence and Westhill-based subsea equipment specialist Divex.
The JFD business also includes the National Hyperbaric Centre, in Aberdeen, which Cumbria-based Fisher acquired in 2015 in a deal potentially worth £4.5million.
Meanwhile, Fisher has reported an 11% increase in underlying pre-tax profits during 2016, to £45.8million, as revenue grew by 6% to £466million.
Chief executive Nick Henry said the group's marine support and specialist technical divisions had started 2017 with strong order books and "a number of active prospects".
He added: "Trading volumes in tankships are stable and we are seeing some early signs of improved activity in offshore oil."
Fisher's north-east businesses include Aberdeen firms RMS pumptools and Scotload.
The group also owns Oldmeldrum companies Fisher Offshore and ScanTech Offshore, as well as the JFD operations.