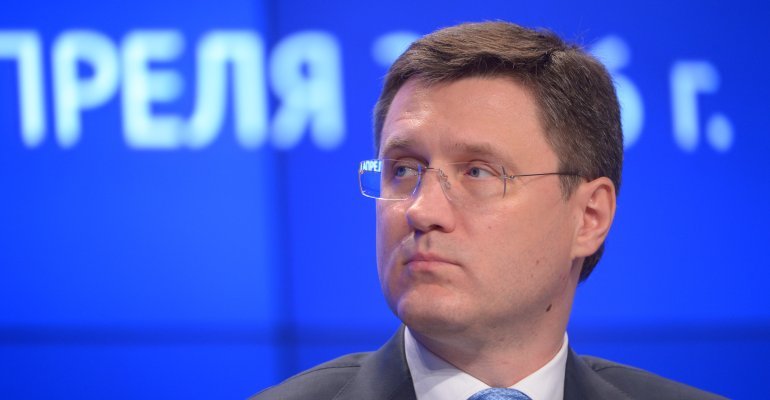 Russia has thrown its weight behind the extension of oil output curbs, ahead of OPEC talks.
Energy Minister Alexander Novak said prolonging the cuts by leading producers would help speed up a return to a healthier market.
Russia and several other non-OPEC countries joined with the cartel at the start of the year in production cuts in a bid to reduce a glut.
Novak did not mention for how long he thought curbs should be extended in comments sent by the Russian energy ministry.
A ministry spokeswoman, however, said one option being discussed by Russia was extending the cuts beyond the end of the year.
Current cuts are due to end in July.
Saudi Energy Minister Khalid al-Falih said on Monday he was confident that OPEC and non-OPEC producers would extend cuts into the second half of the year and "possibly beyond".
"Russia expresses its full solidarity with the efforts of our partners aimed at rebalancing the global oil market and believes that joint efforts to date have been very effective," Novak said in the comments sent by his ministry.
"We are discussing a number of scenarios and believe extension for a longer period will help speed up market rebalancing."
Novak said he thought rising oil demand would make the output cuts more effective in coming months and that he saw compliance with the OPEC/non-OPEC output pact at 100 percent.
Recommended for you
X

InterMoor UK expands their decommissioning services