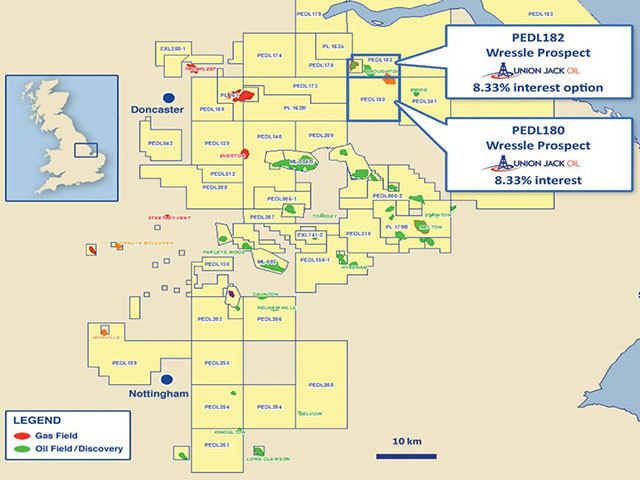 Egdon Resources has cleared a major obstacle for its proposed Wressle field development in northern England.
The UK's Environment Agency has issued a variation to the mining waste permit for the field in north-Lincolnshire, to support the application for the development submitted by Egdon last month.
Egdon managing director Mark Abbott said: "This validates our position that the planned operations and procedures will prevent, mitigate and minimise environmental impacts.
"Egdon takes its safety, environmental and social obligations very seriously and is committed to maintaining the highest standards."
The company, which owns the operator interest of 25% had hoped to achieve first oil in 2016, but it was refused planning consent by North Lincolnshire County Council earlier in this year.
Other companies with an interest in the site include Europa Oil & Gas which owns a working interest of 25%. Celtique Energie Petroleum owns 33.3% and Union Jack Oil owns 11.67%.