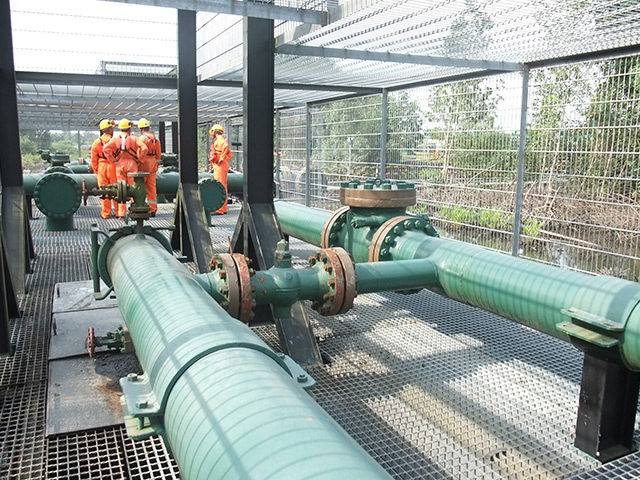 Aberdeen based Eland Oil and Gas has re-started production from one of its Nigerian assets.
The Africa focussed firm has now brought the Opuama-1 well back on stream.
The Opuama Field is producing from both the Opuama-1 and Opuama-3 wells with current gross production of over 11,500 bopd recorded.
Crude has also been exported through shipping, with some 520,000 barrels of oil injected into an FPSO terminal offshore Nigeria.
Starcrest, Eland's joint venture partner in Nigerian exploration firm Elcrest, has also issued a fee invoice under the shareholders agreement.
The fee relates to charges agreed at the onset of the joint venture in 2011 of $3million per annum for each shareholder.
Accordingly, to end 2016 $17.25 million is due to each shareholder.
Eland has also invoiced the corresponding amount due under the same clause of the agreement and Elcrest will discharge these liabilities to each shareholder as free cash is generated through increasing production of the OML 40 licence.
Accordingly, Eland's consolidated 2016 accounts will be reporting a one-off charge of $17.25 million for amounts owed by Elcrest to Starcrest.
Although 2016 had the positives of a very successful workover of Ouama-3, due to Elcrest only producing for one and a half months in the year, Elcrest still made a significant operating loss.
Therefore, Eland, through its subsidiary Westport, now has an amount to recover from Elcrest of $380.2 million in principal and interest as at 31 December 2016 and remains the sole secured creditor.