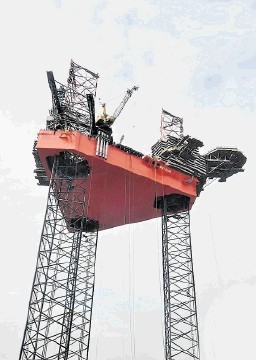 Seadrill subsidiary North Atlantic Drilling (NADL) has extended the deadline for closing a landmark deal with Russia's state-run Rosneft.
The investment and cooperation agreement with the energy giant was designed to pursue growth opportunities in the Russian market.
As part of the proposal, NADL was to enter the onshore drilling market as well as enter into contracts for multiple offshore assets.
In return, Rosneft was to acquire a "significant" equity stake in North Atlantic.
The long stop date for closing this transaction was initially extended to the end of May 2017.
Today, the parties have agreed to further extend the long stop date of the Framework Agreement until May 31, 2019.
During this time, Seadrill and NADL can continue to market the offshore drilling rigs and enter into binding contracts with third parties.
The agreement envisions initial employment of up to 9 offshore rigs to Rosneft with a total commitment of 35 rig years.
Seadrill, after the initial transaction, will remain the largest shareholder in NADL.
Recommended for you
X

Lekoil receives payment for first Otakikpo oil