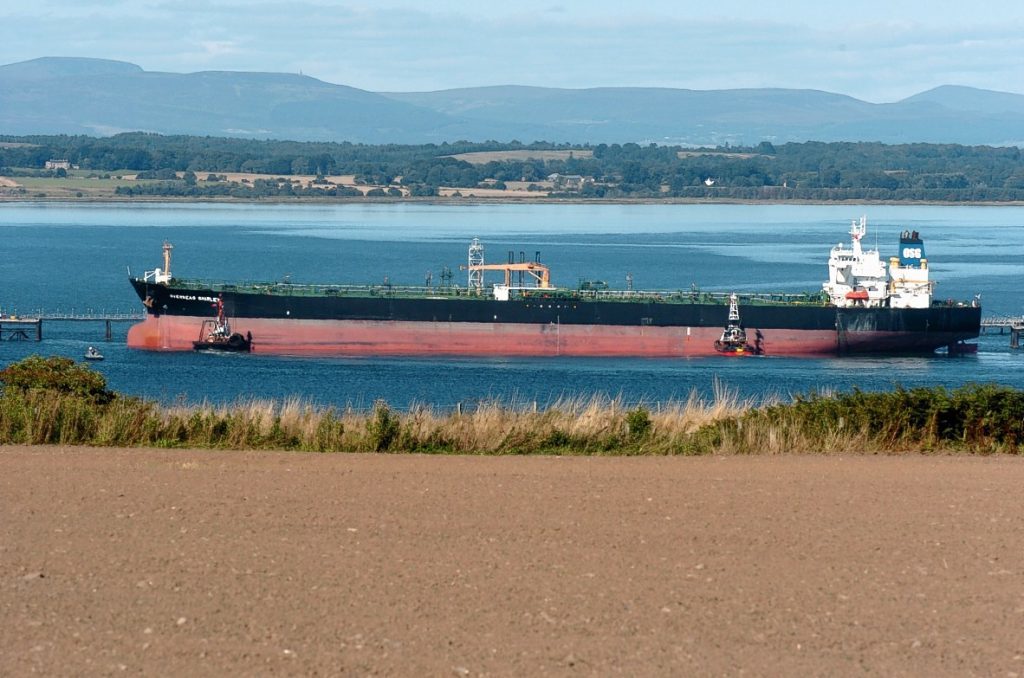 A nationalist MSP has accused Scottish Government ministers of inconsistency over controversial ship-to-ship oil transfers proposed for the Moray Firth.
Angus MacDonald yesterday highlighted the contrast between ministers' opposition to such operations in the Firth of Forth when proposed 10 years ago and their relative silence on the same proposition now for the dolphin-friendly waters of the Highlands.
The Falkirk East MSP has backed opponents and is surprised the Scottish Government has not spoken up.
Debating a parliamentary protest petition from campaign group Cromarty Rising at Holyrood, he said: "I'm actually at a loss to understand where the Scottish Government is on this, because they were very vociferous in 2007 with regard to the Firth of Forth application."
North MSPs John Finnie of the Greens and Ed Mountain for the Conservatives both accused ministers of failing to appreciate that they have a role to play in the Moray Firth proposal mooted by the Port of Cromarty Firth – even though it's not a devolved issue.
The port is drafting a revised planning application that will be decided by the Maritime and Coastguard Agency.
The campaigners want ministers to ensure environmental law in Scotland is "sufficient to prevent" such oil transfers "in environmentally sensitive locations such as the Inner Moray Firth."
Mr Finnie said: "The Scottish Government have adopted a 'nothing to do with us' approach yet there are clear roles for SEPA, SNH and Marine Scotland to play in the process. There also remains concern that a response prepared by Marine Scotland was stymied by ministers."
Mr Mountain urged ministers to give an opinion, saying "people need clarity."
The petitions committee will write to ministers to highlight issues Cromarty Rising has raised and to ensure the two governments engage on the issue. They also want a Marine Scotland report submitted as part of the process.
A spokeswoman for the port said: "We have one of the safest records in the world for oil transfers, which are necessary to move oil around the world and bring it onshore where it is converted into fuel, plastics, detergents, etc."