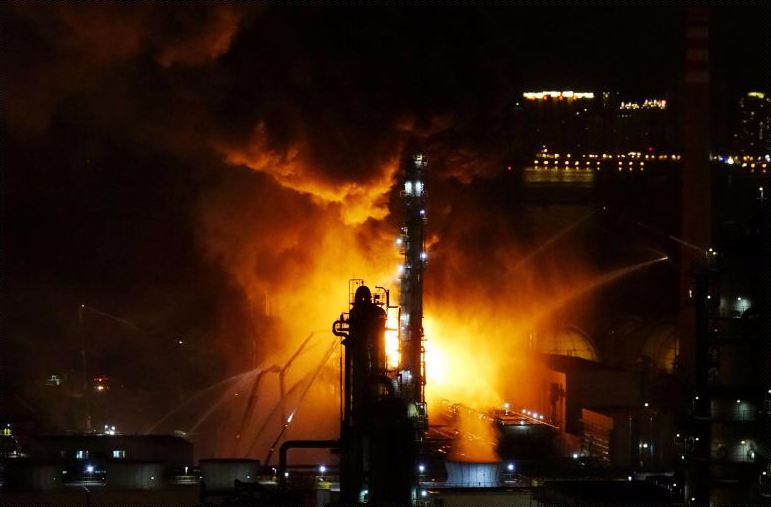 A blaze at PetroChina's plant in northeastern China has been put out.
No casualties were reported after the fire broke out at the state run oil major's refinery, which is one of country's largest plants.
More than 600 firefighters were involved in the incident at the cracker plant near the port city of Dalian on Thursday, according to state run media.
A spokesperson for PetroChina said the feedstock equipment connected to the catalytic cracker has been suspended. The other units in the refinery were not affected.
The unit that caught fire produces all oil products but is geared towards gasoline, according to a Singapore based trader that spoke to news agency Reuters.
Local government officials were at the site on Thursday evening as an investigation began into the cause of the inferno, state radio reported on its social media blog.
In 2013, an explosion at the refinery left two people injured and two missing.
Dalian was also the site of one of China's biggest known oil spills, when a pipeline blast put at least hundreds of thousands of gallons of oil into the sea in July 2010.
Recommended for you
X

Union members urged to accept new North Sea pay deal